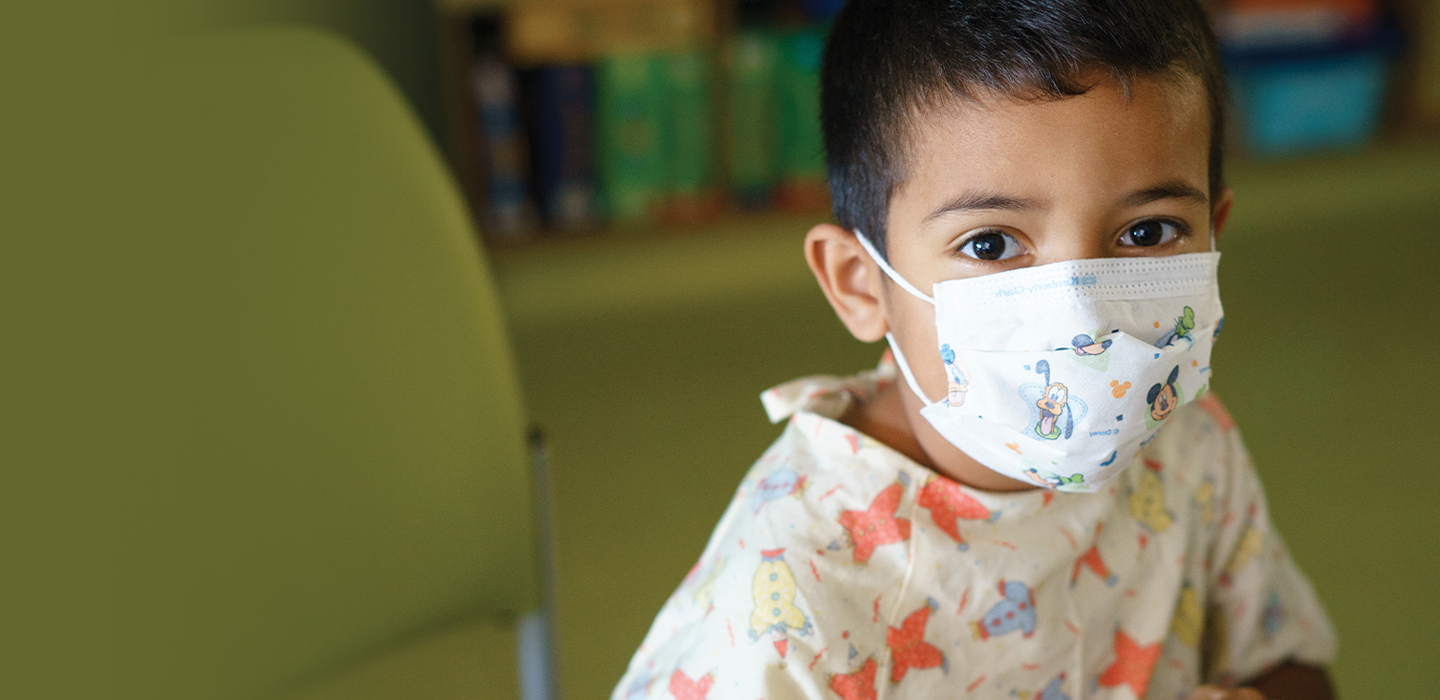 How We Spread Joy During a Crisis
Music, art, and education are crucial to kid-centered care.
Learn how we're delivering that support in these challenging times.
At our hospitals, it's not unusual to stumble upon patients giggling as they make music together, sprinkling glitter during art class, or catching up on homework in the schoolroom. These activities are organized by our Child Life teams, who build community, inspire creativity, and spread joy through therapeutic play, music, art, and more. These highly trained specialists educate patients and families about medical issues, provide support during painful procedures, and minimize psychological trauma in a number of ways. 
During the COVID-19 pandemic, their mission must be fulfilled differently. Public spaces like our playrooms, school rooms, and teen lounges are closed. Child Life staff can no longer visit many patients in person to avoid the risk of spreading disease and limit the use of protective gear. Meanwhile, they're also taking on the new task of delivering accurate and accessible information about the coronavirus in terms children can understand. These teams are thinking creatively and working diligently to perform crucial services for our patients, whose needs have never been more urgent.  
7 Ways Child Life Has Adapted
1. Daily TV Shows
Via our closed-circuit networks, Child Life staff produce television shows just for patients, including music sessions, educational programming, puppet shows, and story time.
They have explained COVID-19 in kid-friendly terms to help patients process their new normal.

2. Spanish-Language Programming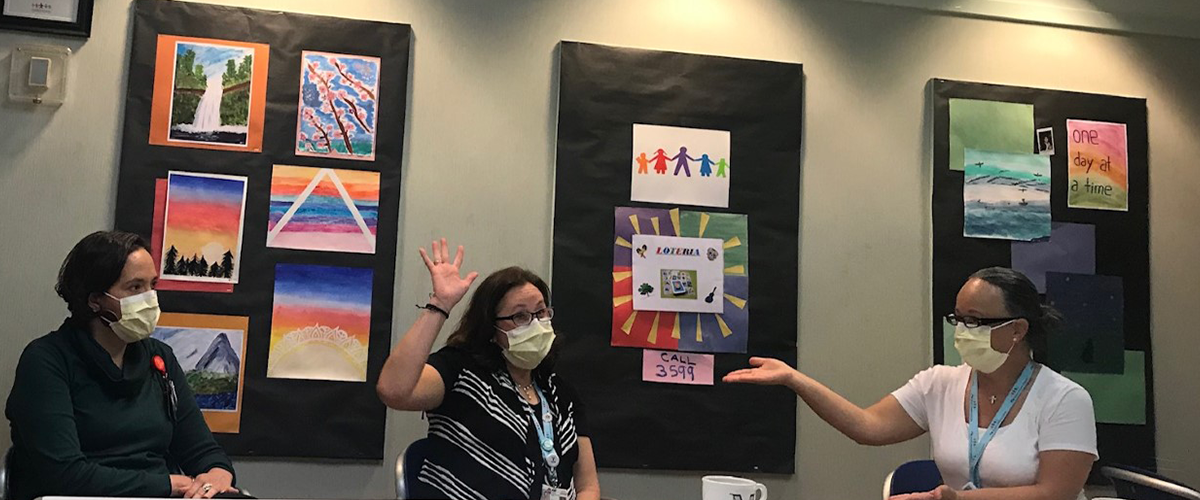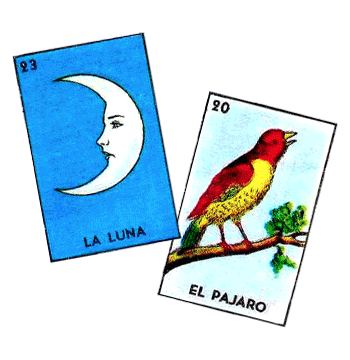 For the first time ever, TV programs are being created in Spanish at our Oakland hospital to better serve native Spanish speakers, about 25% of our family population.
The first episode featured the traditional Mexican card game Loteria.

3. Weekly Bingo
Once a week, kids are invited to play bilingual BINGO from the privacy of their own rooms via the in-house TV station.
All winners get a prize delivered to their bedside at the end (and, spoiler alert, everyone wins).

Child Life Specialist Elyse, who organizes BINGO, says:
Giving kids variety in their day and the opportunity to interact has never been more meaningful. It's an honor to do this work.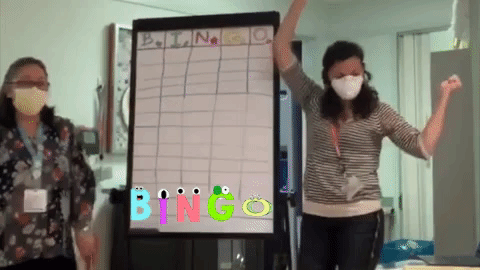 4. Doorway Music Sessions
Music therapists are playing music with patients from the doorways of their rooms so that they can maintain 6 feet of distance. At our San Francisco hospital, music therapists have also started "caroling" in the hallways – check out this performance of "My Girl."

5. Therapy Dog Visits
While they can no longer snuggle patients in person, members of our Canine Crew Program can still spread joy among kids (and staff!). For example, in San Francisco, facility dogs Momo and Vente are doing telehealth visits via Zoom. 
Read More About Pet Therapy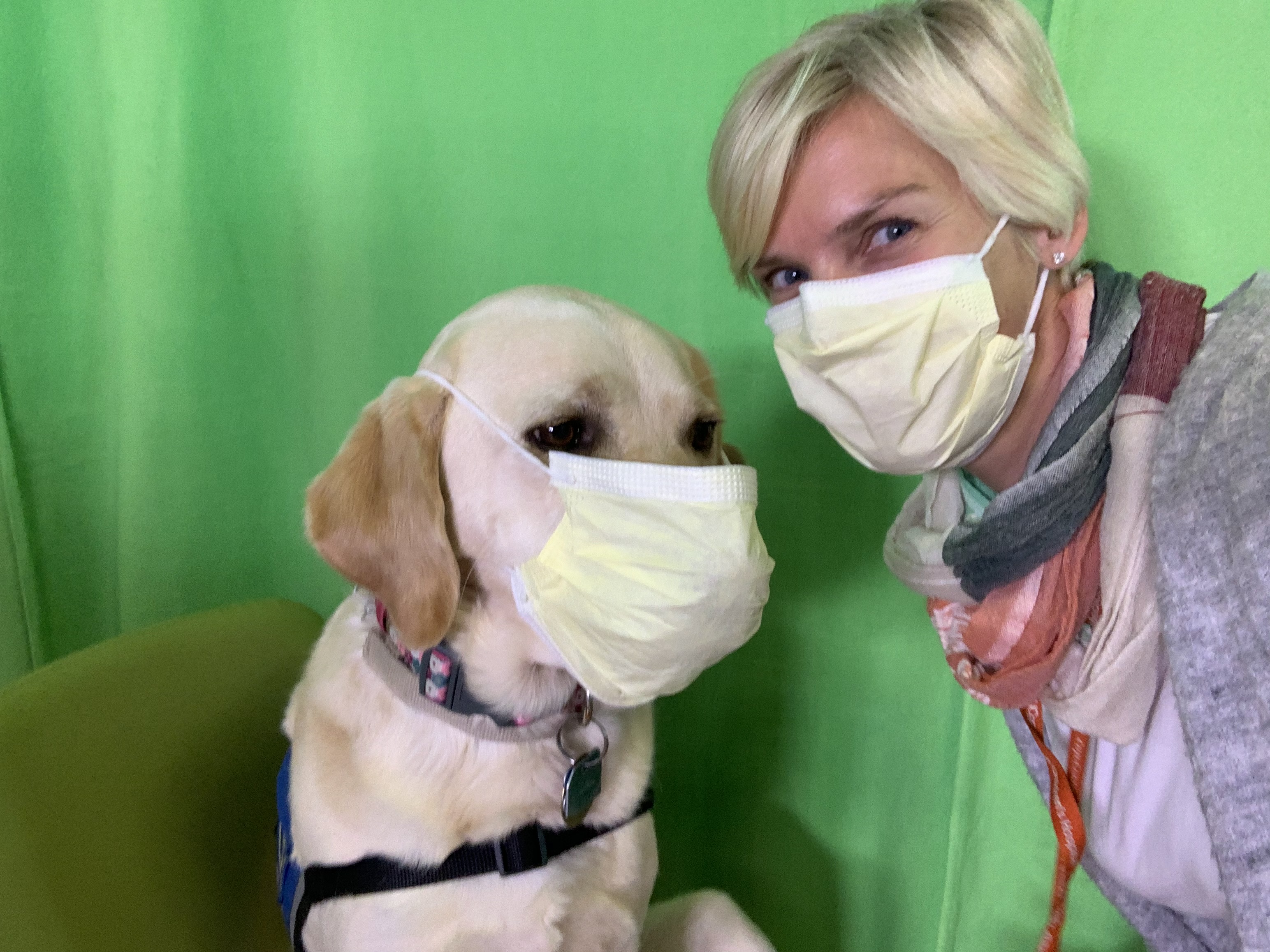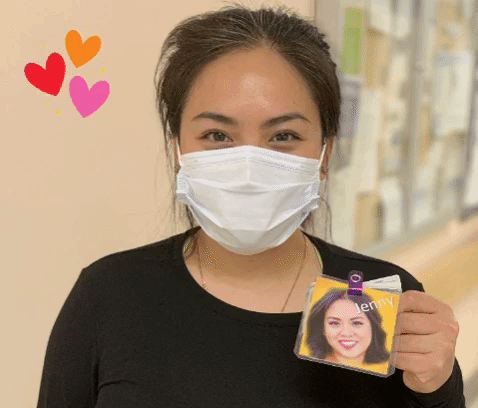 6. Photo Name Badges
Since Child Life specialists must wear masks while interacting with patients, they now wear large name tags with their photographs so kids can still see their smiling faces. 
It's a small gesture that makes a big impact and is an effort to help put patients at ease.
7. Single-Use Toys
Patients are given toys, games, and art supplies that can be used once and then disposed of to prevent the spread of germs and avoid use of sanitizing products that are in short supply. You can send these toys straight to our kids via our Amazon Wish Lists: