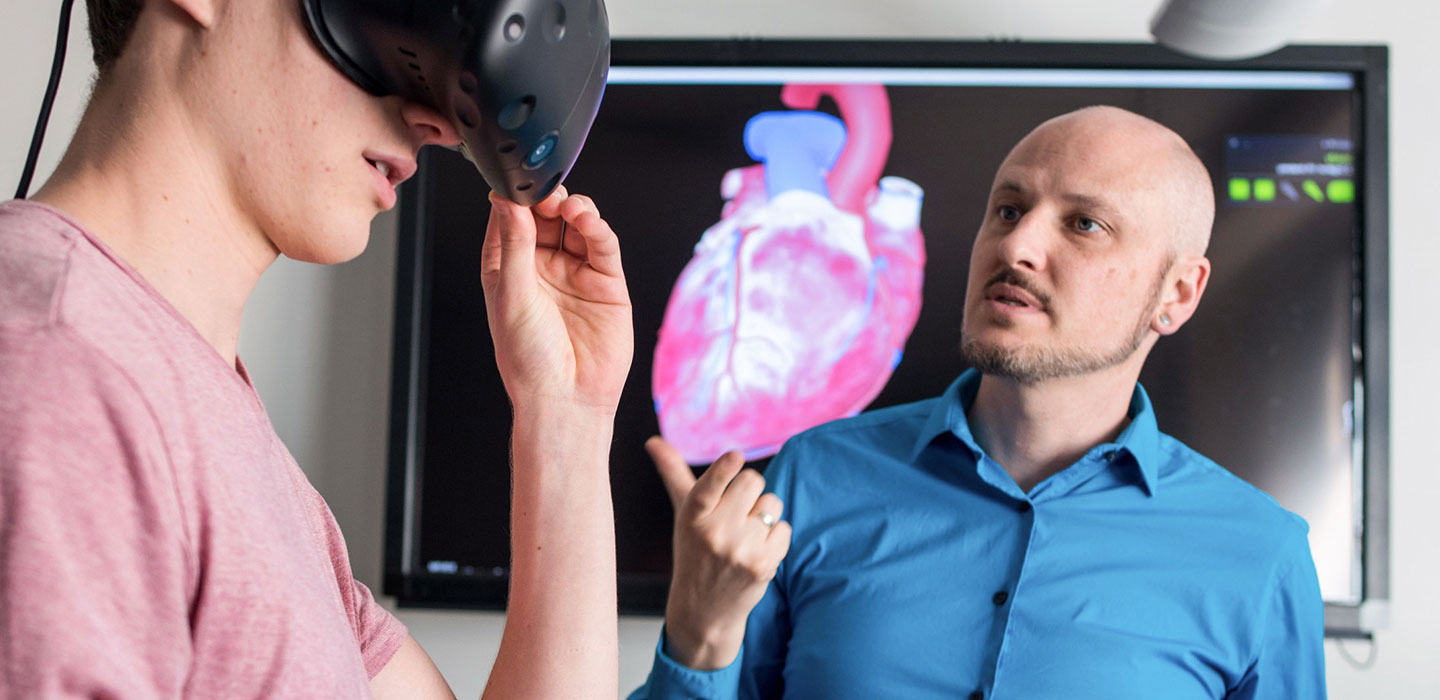 The President's Innovation Fund Oakland
The PIF-Oakland and San Francisco sister programs will be integrated into one joint program once each campus has had the opportunity to apply for one round of awards with one possible extension.
The President's Innovation Fund (PIF) Oakland Awardees
Announced April 1, 2019, the 13 PIF Oakland awardees, who represent both faculty and staff, come from all areas of the organization—from surgery to child life to psychiatry—a testament to the depth and breadth of the talent, creativity, and commitment of the BCH Oakland community.
Awardees were selected by a Review Committee based on scores in the selection criteria in the six areas listed below. Chosen from a competitive pool of 29 applications, the 13 projects receiving the first batch of Oakland PIF grants exemplify the qualities PIF seeks to foster: supporting the BCH Oakland mission with innovation and creativity in problem solving.
Congratulations to the PIF Oakland Grant Awardees:
| | |
| --- | --- |
| PIF Awardee Name | Project Title |
| Anu Agrawal, MD | Understanding the Benefit of Integrative Modalities for Complex Pediatric and Young Adult Hematology/Oncology Patients |
| Lela Bachrach, MD, MS | Enhancing Our Response to Human Trafficking: A SafetyNet Mobilizing Support for Adolescents at Risk for Trafficking (SMART) |
| Lucy Camarena, RN, MSN, CCRN, CNL | Implementation of a Mentor Program to Support Nurse Retention: A Pilot Project |
| Judith Cavazos, PhD | inPatient Connections Adolescent and Young Adult Support Group |
| Scout Hebinck, MSN, RNC-OB | A Guide to Better Prepare Our Children for Their Upcoming Surgery |
| Renee Howard, MD | Launching the UCSF Benioff Children's Hospital Oakland Laser and Phototherapy Center |
| Shannon Kelly, MD | Implementation of Ultrasound-Guided Peripheral Intravenous Access in the Day Hospital and Apheresis |
| Hanmin Lee, MD | Universal Surgery Band and Mobile App to Prevent Wrong-Site Surgery |
| Stephen Long, MD | The Use of Immersive Virtual Reality Headsets for Anxiety Reduction and Pain Control in Pediatric Patients |
| Jenifer Matthews, MD | A Feasibility Pilot of Acupuncture to Improve Quality of Life for Primary Care Patients at UCSF Benioff Children's Hospital Oakland Federally Qualified Health Center |
| Sylvia Titi Singer, MD | Next-Generation Sequencing as a Platform for Targeted Molecular Screening and Clinical Genotyping in Subjects with Hemoglobinopathies |
| Petra Steinbuchel, MD | Video Psychoeducation on the Impact of Medical Trauma by Ethnically Diverse Child and Adolescent Psychiatry Providers |
| Divna Wheelwright, MA, CCLS | Child Life Diversity Scholarships |
SELECTION CRITERIA
An excellent application will include most, if not all, of the SMART goals listed below (Specific Challenge/Measurable Improvement/Actionable/Relevant/Time Limited) and be sustainable:
1. Problem or Specific Challenge. Submissions must clearly identify a key challenge. The problem should be relevant and focused in scope.  Successful innovation is often based on a frank and incisive understanding of a problem.
2. Measurability. All proposals for PIF support must identify specific and measurable goals and objectives. The application form includes a goals and report worksheet.
3. Actionable. Projects must demonstrate the potential to affect substantive and positive change. Leveraging current resources is encouraged.
4. Relevant Innovation.The PIF supports novel and promising solutions to key challenges. Proposed solutions may be adapted from other providers or sectors or may be "homegrown."
5. Time Limited. Applicants must demonstrate that the proposed project is timed for maximum effectiveness. It will be funded for a project period of up to one (1) year. If the proposed project requires collaboration, those partnerships must be in place.
6. Sustainability and or revenue generation. Projects that show a return on investment or a sound sustainability plan are prioritized.  
ELIGIBILITY
All faculty and staff of the Benioff Children's Hospital Oakland may apply for the PIF. Applicants must demonstrate that their department or division leader supports the planned project with approval by Practice Administrator, Medical Director or School of Medicine Division Chief or Chair as appropriate. 
A link to the manager approval form is within the application and should be sent to [email protected]. This opportunity is open to all hospital staff. Collaboration across disciplines is encouraged. 

Examples of eligible submissions include but are not limited to:
Quality improvement initiative or collaborative

Training, CEU or CME program

Leadership training (ideally with a companion project)

Transformation to team based care in a clinical setting

Program evaluation of an existing program

Pilot data collection

Resident or fellow-run projects with a mentor

Educational program for preceptors of trainees
Examples of projects that are generally not eligible include:
Efforts that require ongoing or indefinite funding from the hospital

Efforts that require hiring new clinical or administrative staff

Original research (other than pilot data collection) by existing investigators or bridge funding

Projects without clear benefits and measures of success

Projects that have access to traditional funding opportunities

Activities that are already funded, self-sufficient, or which are designed to fill budget gaps
TIMELINE
All proposals are reviewed and determinations made following the submission deadline. Decisions regarding the one-year project period will be communicated to applicants by email.
PROPOSAL REQUIREMENTS
PIF submissions must include a narrative, project budget, and a statement of support by the department or division leader sponsoring the project.
REPORTING
All PIF awardees must submit a progress report at six months and a final report at one year after receiving the award.