Just for Kids: Expert Care in Walnut Creek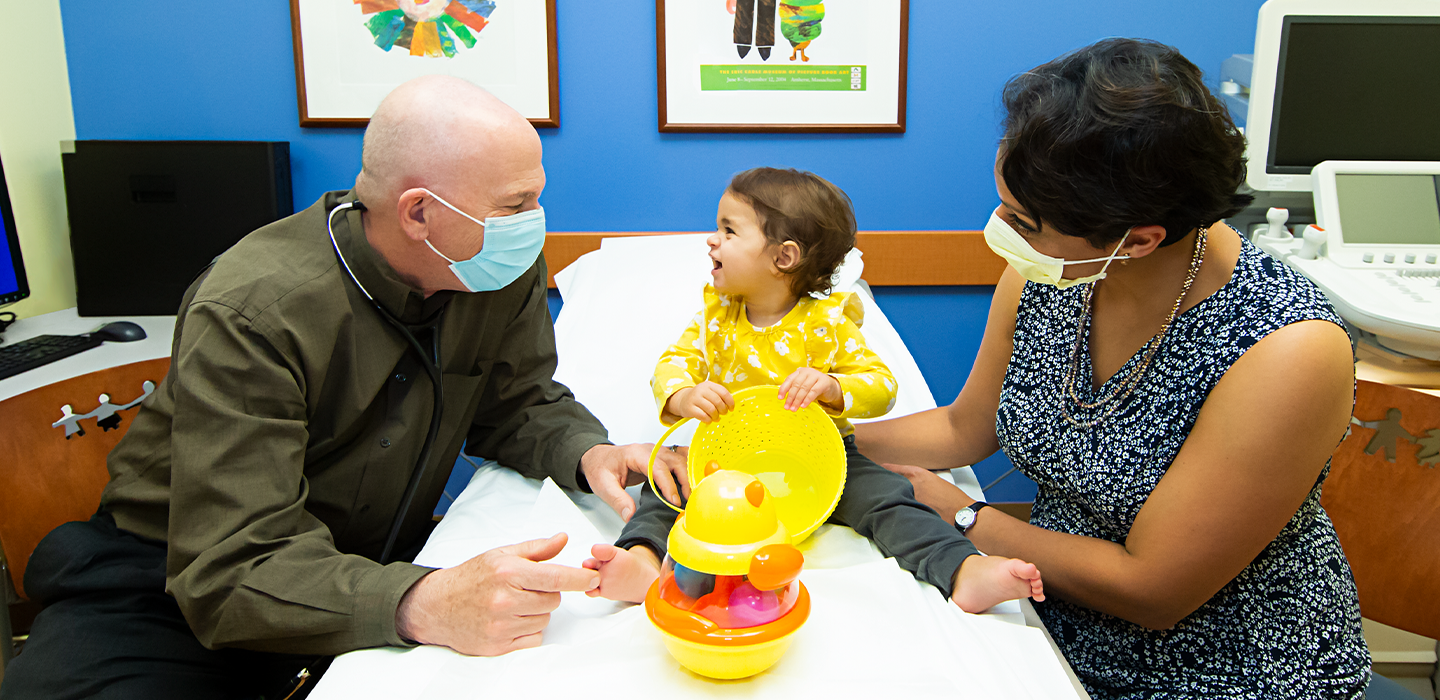 UCSF Benioff Children's Hospitals are increasing services in the East Bay, doubling the patient capacity in a newly expanded and renovated Walnut Creek Outpatient Center. The new clinic space, which reopens later this month in the Shadelands Business Park, will offer diagnostic and surgical procedures and services specially dedicated to children, in Contra Costa County's only full-service pediatric outpatient medical center.
With colorful murals and playful watercolor art in halls and patient rooms, the 42,000 square-foot Center provides both comfort and care. The expansion features 12 new clinical exam rooms and 6 private infusion and procedural rooms with the capacity to serve twice as many patients in more than 20 diagnostic, medical and surgical specialties.
The facility will offer expanded services in pediatric cardiology, ear nose and throat, and orthopedic care, among others, providing access to some of the nation's top pediatric care for both common and rare conditions. As part of the UCSF Benioff Children's Hospitals network, it will also connect families directly to subspecialists when the need arises.
The Walnut Creek Outpatient Center will house additional private hematology/oncology infusion rooms that are large enough to accommodate families who accompany patients for the sometimes-lengthy treatments. It also will double access to phlebotomy services to better accommodate increasing volume, and offer a new Eating Disorders Clinic, among other new services.
Built in 2008, the BCH Walnut Creek facility offers direct access to UCSF Benioff Children's Hospitals pediatric specialists, who partner with families to address the unique health needs of their children and adolescents.