In Mithil's Memory
After an unthinkable loss, a family finds a sense of purpose in giving back.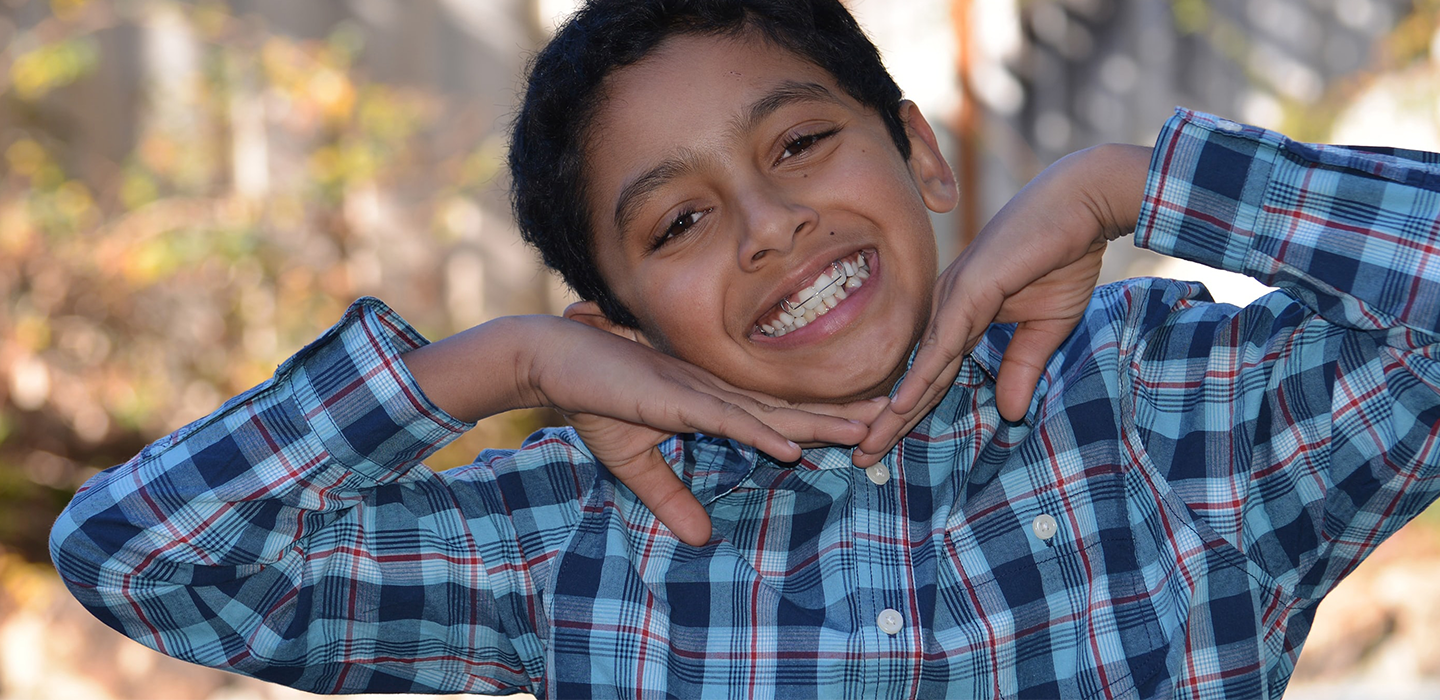 A foodie, Lego enthusiast, Star Wars fanatic, and starting pitcher on his baseball team, 12-year-old Mithil was both wise beyond his years and a goofball who could make anyone laugh.
When Mithil began walking strangely on a trip to visit family in India, his parents assumed he was jetlagged. But after a visit to a doctor, they rushed home to San Jose, where his terrifying diagnosis was confirmed: DIPG (Diffuse Intrinsic Pontine Glioma), an aggressive brain cancer.
In the year and a half that followed, Mithil fought hard against the disease.
"If you came to our house during that time, you wouldn't know there was a sick person there," says Sarva, his mother. "Mithil didn't compromise on anything — the food he ate, the places he wanted to go. His way of thinking was, 'If my left hand doesn't work, I'll see what I can do with my right.'"
The experts at UCSF Benioff Children's Hospitals, recognized as best in the Bay Area for cancer treatment, battled right alongside him.
"It was a terrible time and terrible disease, but we feel very fortunate because of the great team we had at UCSF," Sarva says. "Their care and compassion was amazing."
Mithil's battle also intensified the generosity and warmth of spirit his family had always seen in him.
"He used to say, 'You should do more for kids like me,' says his father Prasad. "He was smart enough to figure that out."
This spirit inspired his family to continue Mithil's fight after he passed away in November 2016.
"We couldn't think of any other way to move forward," says Sarva. "It's his personality that pushes us; we get strength from him. Every time I try to grieve I feel him saying, 'That's enough – you have work to do."
In their first year of fundraising, the Mithil Prasad Foundation donated over $100,000 to DIPG research and patient family support. The family will continue fundraising, they say, in the hopes of finding a cure in their lifetime and making the journey easier for other families until then.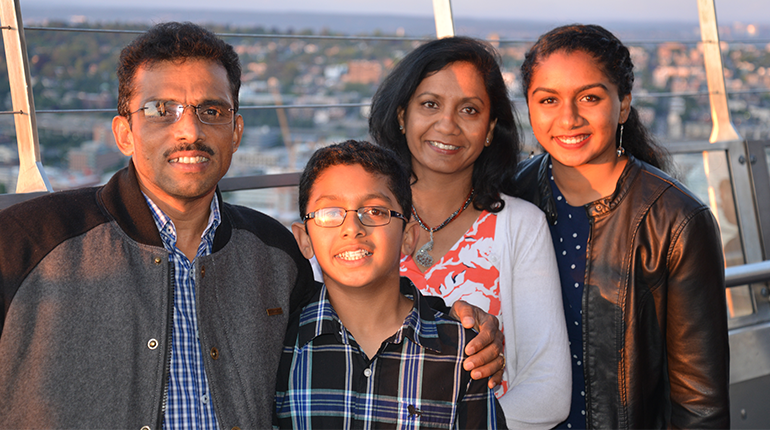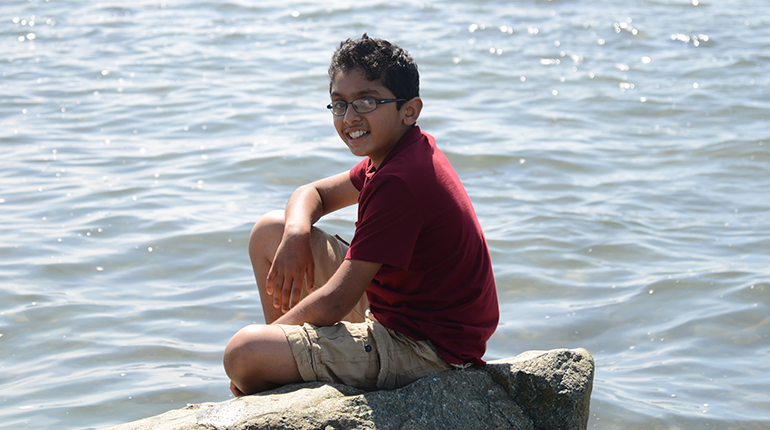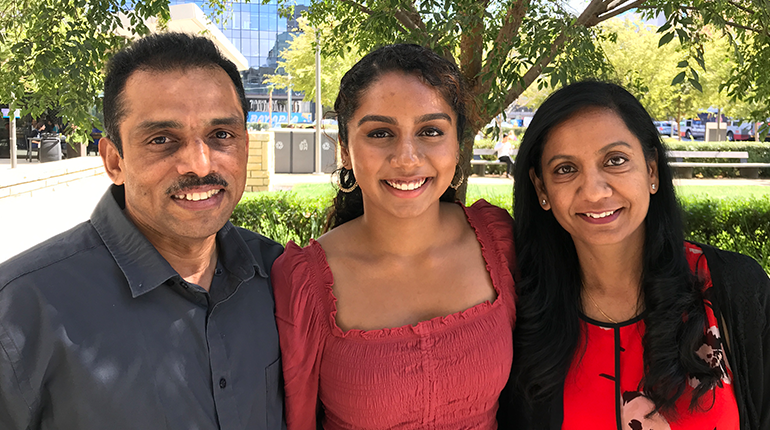 At UCSF, the Foundation has supported a clinical trial of peptide vaccines as a potential treatment for DIPG. Their support was instrumental in expanding the clinical trial to include a combination with check point inhibitor immunotherapy.
Mithil's sister Rachna, a senior anthropology major at UCLA, is carrying on the torch in a unique way.
For the past three years, Rachna has worked in the lab of UCSF's Sabine Mueller, MD, PhD, MAS, one of the world's leading DIPG researchers, who is exploring novel interventions leveraging measles and other viruses to attack brain tumors.
"Everyone I've met is so passionate and dedicated," Rachna says. "Knowing there are people like that working on this disease gives me a lot of hope. That's something most families don't get to see after a child passes away, so it has been really meaningful, and it gives me a sense of purpose."
Rachna is also launching a mentorship program to help ensure that siblings of patients with debilitating diseases like brain cancer get long-term support.
"We are extremely proud of the person she's become, to channel her grief in a positive way to help others," Sarva says.
"DIPG is a diagnosis not any family should ever have to face," says Mueller. "The Mithil Prasad Foundation has played a critical role in supporting research for DIPG, a disease that gets very little research support from industry or government. Without the support from foundations such as this one, we couldn't conduct the necessary research to make a difference in the outcomes of these tumors."
Learn more about The Mithil Prasad Foundation at www.mithilprasadfoundation.org.