In 2012, just before his eighth birthday, Shaun spiked a high fever off and on for a week. When his parents noticed that his body was covered with bruises, his father, a nurse, suspected the worst.
These suspicions were confirmed. Shaun was diagnosed with acute lymphoblastic leukemia, the most common form of childhood cancer.
It was remarkable watching his leukemia numbers going down, down, down.
"It was the worst news parents could receive," says his mother Sheila.
The standard treatment protocol failed to cure Shaun and he relapsed again and again. "We felt like we were running out of time," Sheila says.
Fortunately, Shaun's doctors were able to offer him an innovative new treatment: CAR-T therapy. In 2017, UCSF Benioff Children's Hospital San Francisco was certified as the first medical center in California to provide the new therapy for children and young adults.
Shaun became the very first patient to benefit from this radically different way of treating cancer. With CAR-T, T-cells are filtered from the patient's blood and reprogramed to harbor a "chimeric antigen receptor," or CAR, that zeroes in on cancer and develops millions of copies of the soldier cells. These super-potent T-cells are then returned to the patient, where they continue to multiply and fight cancerous cells.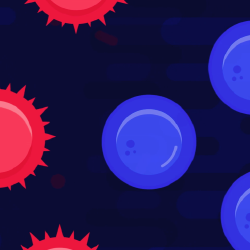 "It was remarkable watching his leukemia numbers going down, down, down," says oncologist Michelle Hermiston, MD, PhD. "At the end of 28 days, there were no leukemia cells by our most sensitive tests. If we hadn't had a novel therapy like CAR-T cells, I think his time would have been very short."
Now 14, Shaun is thriving at home and back in school – something his parents thought might never happen.
"I'm very proud of what he's accomplished, for being a strong boy and being hopeful every time," Sheila says.