Xavier: Never Give Up
Diagnosed with a rare genetic condition, Xavier now thrives with expert care.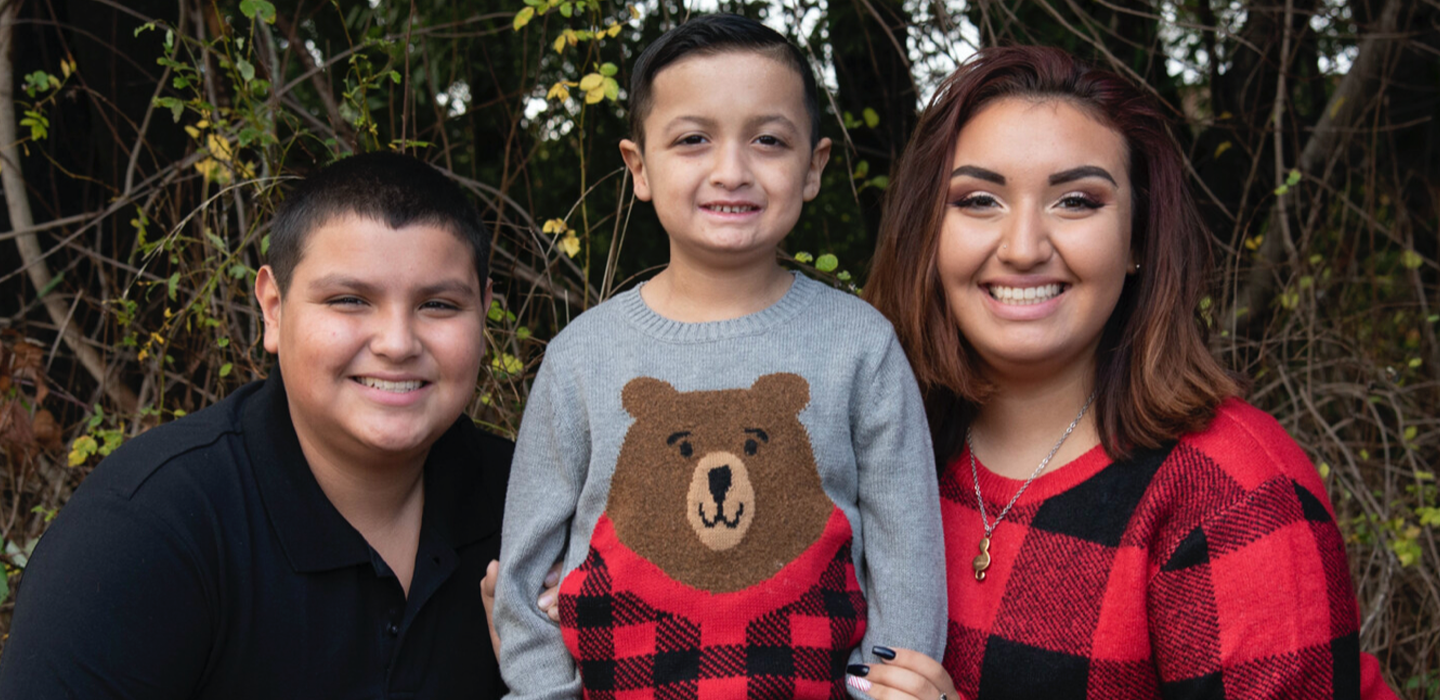 As a baby, Xavier spiked high fevers and didn't hit the expected milestones for weight gain. Then, soon after he celebrated his first birthday, he came down with chicken pox.
It's not an unusual diagnosis, but Xavier's case was surprising. He had been vaccinated just a few days prior.
"That was our first clue that something was really wrong," says Xavier's mother, Jessica.
Months passed, filled with hospital visits, and the family still had no insight into Xavier's condition, which was rapidly declining. Finally, the Napa family was referred to UCSF Benioff Children's Hospitals.
In January 2015, UCSF experts discovered the cause of Xavier's frequent illnesses:  a rare genetic disease that had left him without a functional immune system. There are only eight known cases of his disease. "Our world got flipped upside down," Jessica recalls.
Xavier's condition was terminal; he might not even make it to his next birthday. But that didn't stop his medical team, which includes nationally recognized experts in immune deficiencies, from helping him surpass all expectations.
Beating the Odds
When Xavier faced a rare infection, the team went directly to the FDA to get permission to give him a drug that was not yet approved, saving his life in the short term and getting him healthy enough to undergo a stem cell transplant. Then, with his older brother as a match, Xavier had the transplant, which enabled him to grow a working immune system.
Through every setback – mysterious infections, prolonged hospitalizations, and more – caregivers at UCSF have stood by Xavier's side. Now 7 years old, he's treated by 14 specialist teams at UCSF, including many of the same doctors and nurses who've cared for him since day one.
"There is nobody else I would trust Xavier with," Jessica says. "There's a bond that gets formed when you go through something like this. We have come so far together, and they have invested so much time, especially considering how rare his condition is, to figure out what will work for him."
Giving Back
To show her gratitude, Jessica joined the Family Advisory Council, a volunteer organization that guides the hospitals to understand families' needs. In December 2019, she and Xavier rallied their community to donate healthy snacks for the Infusion Center so that kids and families visiting for lengthy treatments can enjoy a treat.
This journey has not been easy. But that's okay, because it's our journey.
"It's been so great to get involved and give back, since UCSF has done so much for my family," Jessica says.
During the pandemic, Xavier faces heightened risk. But his mother says this challenge, like all the others he's faced, doesn't get him down.
"Even on his worst days, he's laughing and trying to make everyone else laugh," Jessica says. "This is the only life he's known, and he's the happiest kid I've ever met."
Xavier's positivity is shared by his entire family.
"This journey has not been easy. But that's okay, because it's our journey," Jessica says. "It's made us stronger as a family. We enjoy every day we have together, and we refuse to give up."