New President Appointed at UCSF Benioff Children's Hospitals
UC San Francisco has named Matthew Cook, president of Riley Children's Health and chief strategy officer for Indiana University (IU) Health, as the new president of UCSF Benioff Children's Hospitals and senior vice president of UCSF Children's Services.
The appointment was approved by the UC Board of Regents on Oct. 21, 2020, following the recommendation by the Board of Directors of UCSF Benioff Children's Hospitals. Cook's new position is effective Dec. 31, 2020.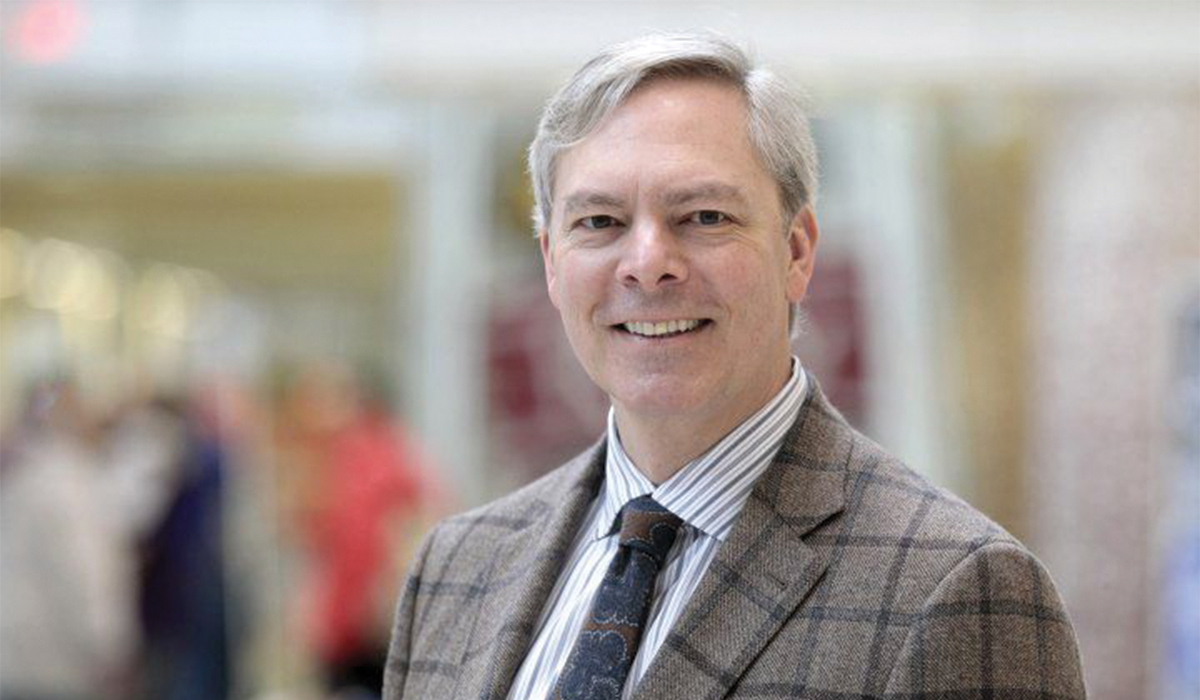 Matthew Cook
He will report to Mark Laret, president and CEO of UCSF Health, and to the board of directors of UCSF Benioff Children's Hospitals. He will be a core member of the UCSF Health leadership team.
Cook, who holds an MBA from the Leonard N. Stern School of Business at New York University, will be responsible for UCSF Benioff Children's Hospitals and the UCSF Benioff Children's Physicians foundation, a $1.7 billion enterprise. He will oversee strategic direction, operations and clinical services for all pediatric services and partner with academic programs. A key priority will be advancing UCSF's efforts around diversity, equity and inclusion.
He has led Riley Children's Health since 2016, providing strategic direction focused on improving access to care for expectant mothers and reducing infant mortality. He has had direct leadership of the 314-bed Riley Hospital for Children and the 101-bed maternal and newborn health program at IU Methodist Hospital, along with the 39-bed pediatric program at IU Health North Hospital. IU Health is the largest health system in Indiana, with more than $7 billion in revenue, 17 hospitals and 40,000 employees.
I'm excited by UCSF's storied history and commitment to excellence in clinical care, research and education.
Cook's prior positions have included executive vice president, strategic planning and business development at the Children's Hospital of Philadelphia and principal at the Chartis Group, a healthcare consulting firm, in Chicago.
"Our goal was to recruit a president to take UCSF Benioff Children's Hospitals to the next level," said Laret. "We have a vision of building one of the best children's health enterprises in the world, one that provides greater access to top-quality care for children in the Bay Area and beyond, and I believe in Matt we have identified a superb leader who can help us achieve that."
Under Cook's leadership, IU launched an alliance with the Indianapolis Children's Museum to develop the Riley Children's Health Sports Legends Experience, which offers fun physical activities for children and families to reduce their risk of lifestyle-associated diseases. He promoted a closer relationship with Indianapolis's 16th Street Tech Park, established to foster industry and academic collaboration, and steered an affiliation with the Children's Hospital of Zhejiang University School of Medicine in China to support the development of a pediatric heart transplant program.
His term as president has seen dramatic improvements in the rankings of most specialties by U.S. News & World Report.
"I'm excited by UCSF's storied history and commitment to excellence in clinical care, research and education," Cook said. "I am eager to become part of a diverse community and embrace the mission to advance health equity by identifying and addressing the root causes of health disparities."
Cook succeeds Michael R. Anderson, MD, MBA, now a senior advisor to the Assistant Secretary for Preparedness and Response (ASPR) at the U.S. Department of Health and Human Services (HHS) in Washington, D.C.