Our Resilient Teens
Connecting local students with world-class mental health care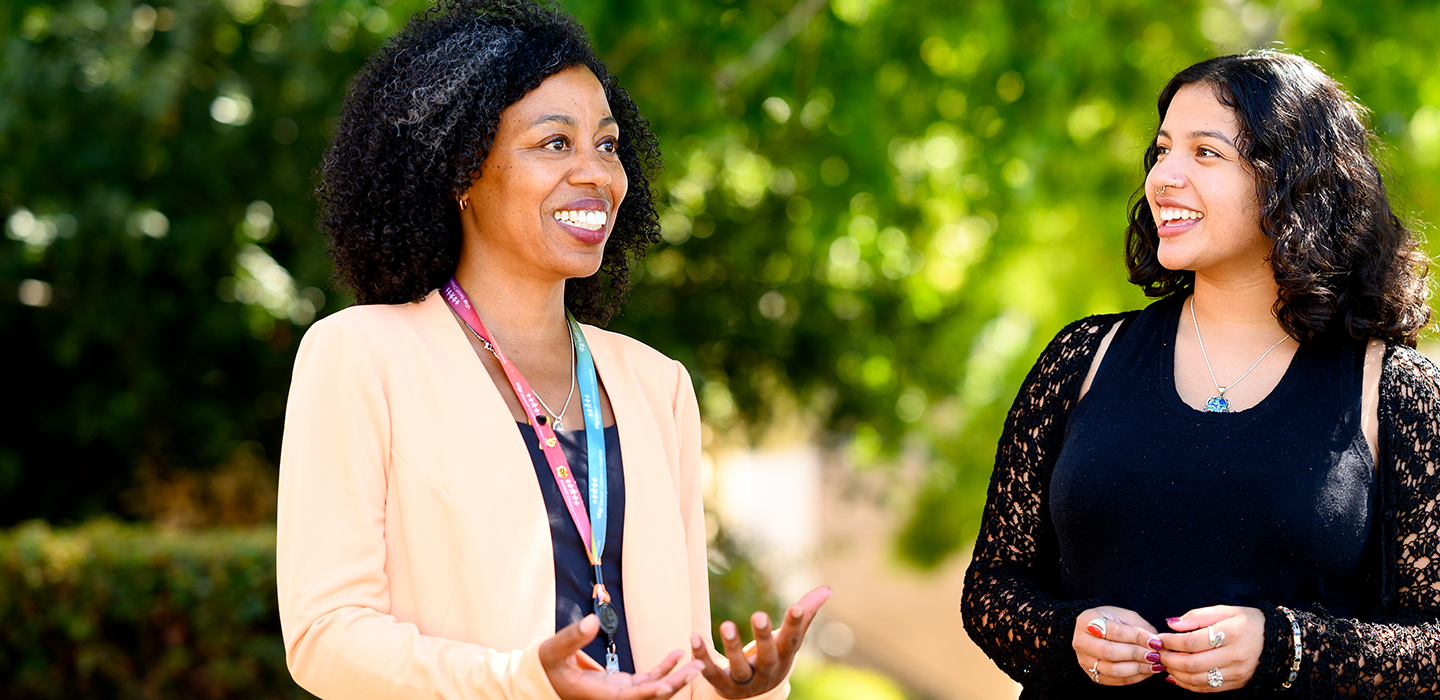 When Daniela Gomez was a sophomore at McClymonds High School in West Oakland, the campus went on lockdown half a dozen times in the first semester alone due to threats of gun violence.
It was Daniela's first year at McClymonds. She had transferred from a smaller school and suddenly found herself in a new school culture, with a student body struggling to cope with serious life and mental health challenges.
But Daniela also saw opportunities at McClymonds: a community eager to speak out on social issues, understand what was happening, and act to create change. She found a home for that passion in the Resilient Teens Youth Wellness Advisory Board, or Y-WAB, a student group that engages young people in peer health education.
"Y-WAB gave me the space to talk about the issues that were in the back of my mind, that I would think about or read about but that I couldn't really do anything about," Daniela says. "It gave me a community to push me and teach me how I could make an impact." 
Resilient Teens
For many years, Resilient Teens was just a dream. 
Saun-Toy Trotter, MA, clinical director of school-based behavioral health for UCSF Benioff Children's Hospitals, recalls when her colleague Dayna Long, MD, co-director, UCSF Center for Child and Community Health, asked about her vision for the school-based clinics.  
For Trotter, the school-based health clinics were their own dream come true. In 2005, Benioff Children's Hospitals partnered with the Oakland Unified School District, under the leadership of Barbara Staggers, MD, to provide full-service health care at McClymonds and East Oakland's Castlemont High – two schools serving overwhelmingly low-income populations. Since then, the clinics have become national models for school-based health care supporting adolescent development and wellness.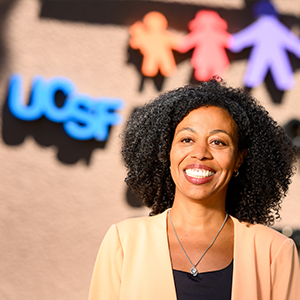 But Trotter and Dr. Long knew they could do more. With additional funding, they could expand the breadth and effectiveness of school-based mental health care. They could help kids facing serious life challenges and make a real impact on students' lives. 
That vision became a reality in 2020 when UCSF launched Resilient Teens at McClymonds and Castlemont with funding from the George Sarlo Foundation and the Lisa Stone Pritzker Family Foundation. A talented and culturally accountable team of health educators and social workers was hired to screen students for adverse childhood experiences such as abuse, violence, family separation, and sex trafficking; provide on-site behavioral health therapy; connect students experiencing food insecurity, homelessness, and other challenges with social services; and cultivate students like Daniela as community health advocates. 
"Before Resilient Teens, we were turning kids away," remembers Trotter. "Now, if they walk in, if they need services, we can help them – which became crucial during the pandemic. And we are partnering with young people to get involved in this work and become advocates for health and wellness in their own communities." 
A Remarkable Impact 
Over the past two years, Resilient Teens and the Y-WABs have been instrumental in UCSF's effort to tackle the pediatric mental health crisis. 
At McClymonds, Y-WAB has activated teens as health advocates through dialogue, education, and direct action. During Daniela's junior year, Y-WAB mapped food resources in West Oakland, found no grocery stores in the area, and grappled with what that meant for the health of their community. 
For Daniela, these discussions were transformative. In addition to food insecurity and gun violence, students have explored racism ("Our school mascot was inherently racist"), reproductive rights ("We learned how the end of Roe v. Wade will impact us"), LGBTQAI rights ("People are bullied at our school for their sexual orientation"), gender-based violence ("It's a culture that's still alive"), and substance abuse ("It impacts a lot of people's lives").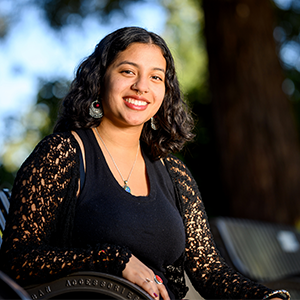 McClymonds Y-WAB members also participated in hands-on career development sessions – Daniela learned to operate cutting-edge ultrasound technology from a local woman doctor – and organized events drawing directly on student input. At Chamomile and Chill, a de-stressing event, teens ate locally sourced meals, spent time with therapy dogs, and learned about mental health resources available at school. 
Daniela is passionate about the importance of mental health resources to a healthy high school environment. "Being able to release that emotion, that stress, that trauma, through a healthy alternative is so important. A lot of kids need that."  
A Bright Future 
This fall, Daniela left Oakland for Los Angeles to begin her freshman year at UCLA. She had all the typical questions – what the dorms are like, what it costs to live in LA. But she also spent the summer researching high school counseling programs near campus. She wants to build on her experience with Resilient Teens by becoming a student mentor.
"Y-WAB holds such a special place in my heart," she says. "We felt like our voices were heard, like our leaders wanted to understand our perspectives and help us take action. It made us feel like we mattered. It inspired me to keep going."
Daniela knows that without philanthropic support, Resilient Teens would still be a dream, and that the sustainability of the program rests on the continued generosity of donors and the commitment of dedicated people.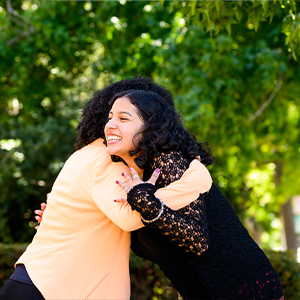 "Spaces like these are important everywhere," she says. "I want to create opportunities like Y-WAB for high schoolers where they don't exist. I want to carry this work forward."