Emma needs medicine around the clock – 32 syringes worth, administered through a gastrostomy tube because she can't swallow. This likely will be the reality for the spunky 6-year-old for the rest of her life. She has cystinosis, a rare metabolic disease.
"The challenges of caring for Emma are complicated," says her mother, Shelly. "We learn more all the time how best to keep her healthy."
With medical advancements, more children are surviving into adulthood with chronic health conditions – an estimated 5 million children and adolescents in the US alone.
A Better Approach
Studies show that chronic-illness care is most effective when driven by a holistic focus on wellness: achieving a healthy lifestyle, optimal nutrition, and emotional well-being for patient and family. But this is not the current standard of care for many children, says Emily von Scheven, MD, MAS, chief of rheumatology at UCSF Benioff Children's Hospitals.
"Our health care system is designed to manage acute illness that can be treated and cured, not chronic conditions with ongoing demands," she explains.
Von Scheven is working to change that. As the director of the newly established the Wellness Center for Youth with Chronic Conditions, she's uniting patients and caregivers across disciplines to address the unique challenges faced by children with chronic illnesses. The Center will provide comprehensive services and streamline coordination between specialists for thousands of patients with chronic health needs.
"We need to think about preventive care differently for children who will carry their disease with them into adulthood," von Scheven says. "Patients and their families want to know what can be done during childhood to prevent future problems and to optimize health and wellness over the child's lifetime."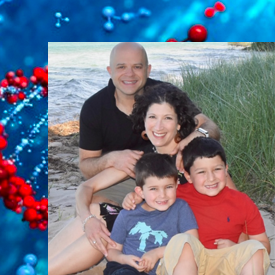 A generous gift was made to help launch the center by Erica Lawson, MD, a UCSF pediatric rheumatologist, and her husband, Jeff.
"I feel incredibly blessed to be part of my patients' lives, to share in their challenges and accomplishments," Lawson says. "Being able to help develop a system that would decrease their struggles is tremendously meaningful to me."