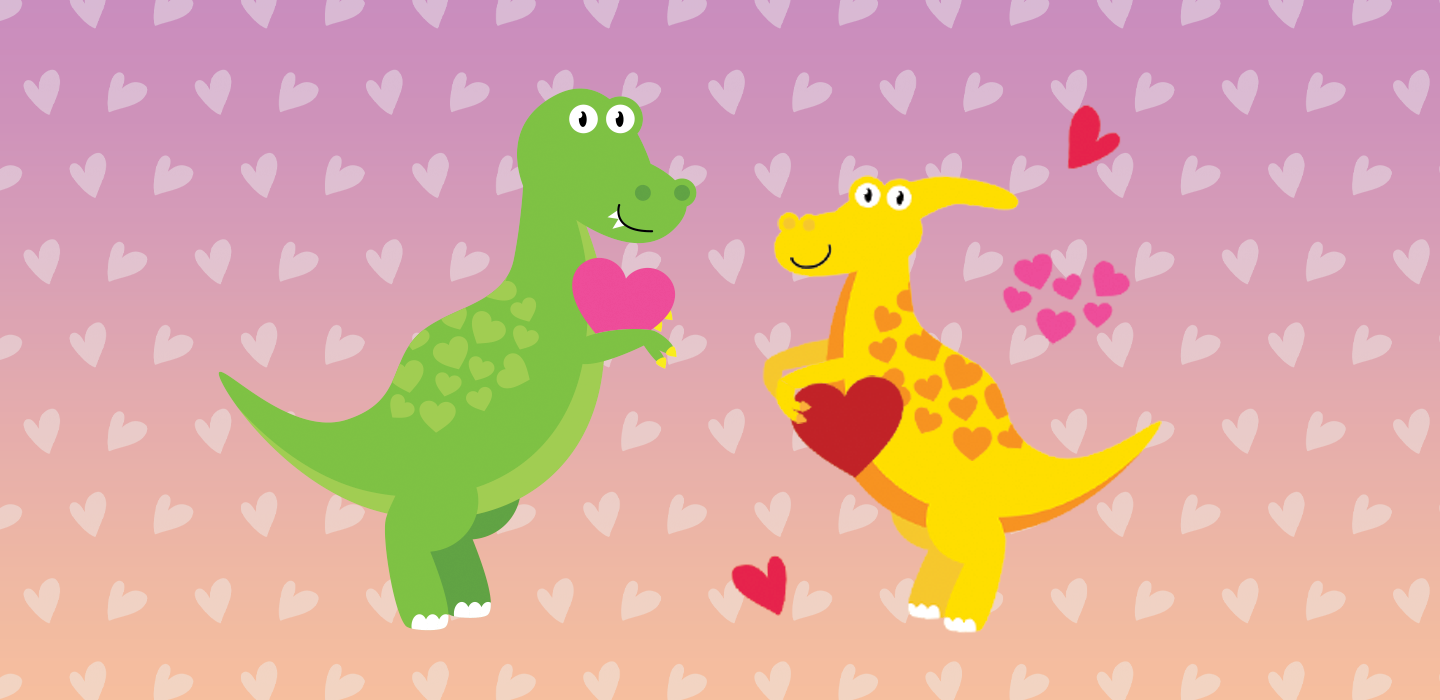 This Valentine's Day, send the gift of joy and hope to kids who need it the most! Choose one of our dinosaur themed e-Cards and add a message to let our patients know that you're thinking of them. Your card will be shared on our patients' television screens to encourage them and get them smiling.
Thank you for partnering with us to lift the spirits of hospitalized kids!
Your valentine will be shared on February 14 with the kids being treated at UCSF Benioff Children's Hospitals.
Due to volume, we are not able to deliver messages to specific patients.
Give some extra love to our kids today.