Brooklyn: The Best and Worst Birthday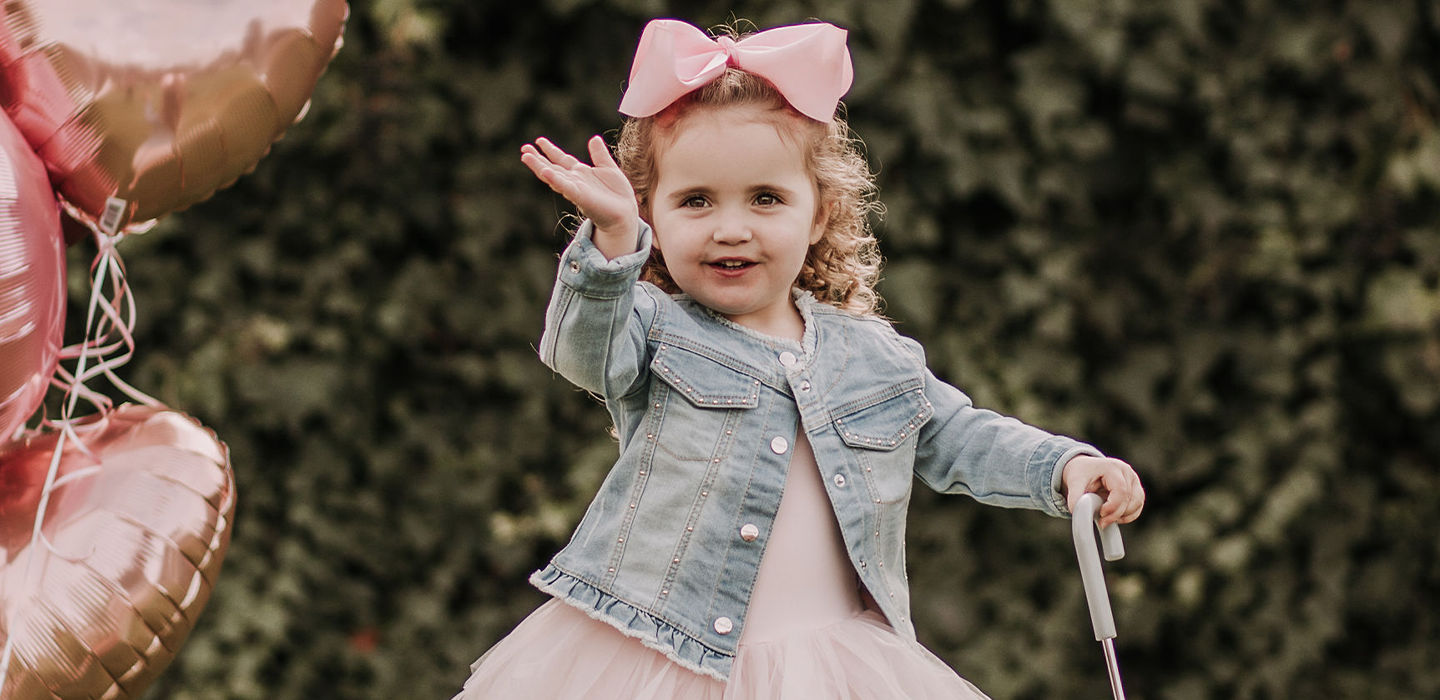 Katie Bertilacchi will always remember the day her daughter Brooklyn was born as both the best and worst day of her life. The best, of course, because she finally met her first child. The worst because Brooklyn entered the world with her life at risk. 

Within moments of giving birth, it was clear something was terribly wrong. Brooklyn wasn't breathing. Immediately, she was rushed to the neonatal intensive care unit and put on a ventilator. Doctors determined that blood was not flowing from her heart to her lungs, indicating a severe congenital heart defect.

"It was devastating," Katie recalls. "I'd been thinking everything was fine and then suddenly I was in the room alone, without my baby." 

Brooklyn was transported to UCSF Benioff Children's Hospital Oakland, ranked best in the Western US for neonatology. Soon after Brooklyn arrived, Katie, who was still in recovery at her local hospital, got a phone call from cardiologist Dr. Lisa Arcilla, MD.

"That was the first voice I heard from the Oakland hospital, and it was amazing," Katie says. "I felt so helpless, but Dr. Arcilla stayed on the phone with me for an hour to explain all the details." 

Brooklyn went in for her first surgery the next day: a catheterization to open her sealed pulmonary valve and allow blood flow from her heart to her lungs. The cardiology team would go on to perform two more catheterizations that would buy them time until they could do an open-heart surgery just after Brooklyn turned one. 

The family is grateful for the medical prowess that saved her daughter's life, but also for the compassion they received every step of the day. Dr. Arcilla quickly became a valued friend who still calls just to say hello. Nursing staff also went above and beyond.

"Everyone remembers her from visit to visit, whether it's been a month or a year," Katie says. "The hospital really becomes like a second family."  

Today, Brooklyn is a feisty three-year-old who loves to sing and dance and dotes on her younger brother. She has no idea that she's been through a major medical challenge, which is just how her family wants it. 

To show their gratitude for the team that keeps their daughter healthy, Katie and her family lead an annual fundraiser for the cardiology department. 

"It's hard to put your thanks into words," she says. "Donating is one a way of giving back to providers who have done so much, even though you can never really repay them for saving your child." 
Go Red for Brooklyn