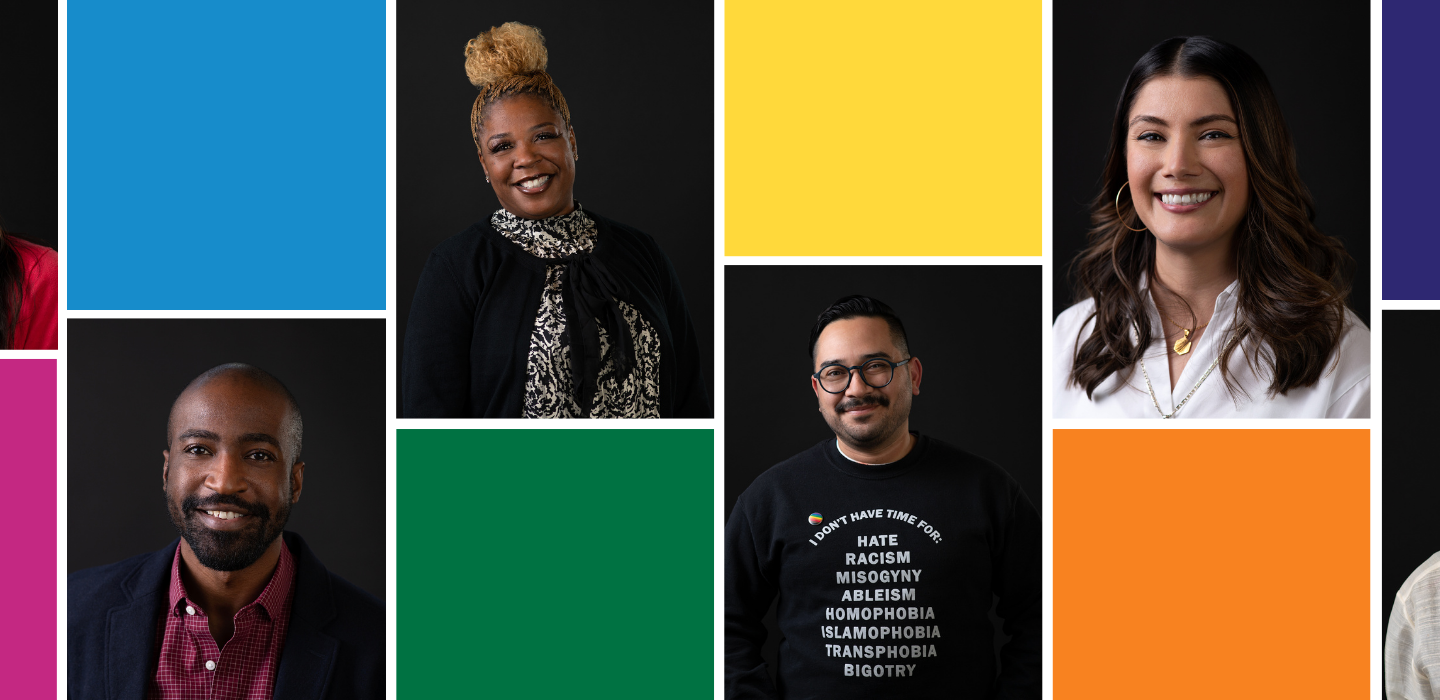 The See Us Project Mission Bay aims to feature inspirational portraits of BCH San Francisco BIPOC staff and providers. The goal of this project is to uplift, encourage, and celebrate our underrepresented BIPOC colleagues who are dedicated members of our organization and are nominated by staff. We also want to create a piece that reflects the diversity of our incredible team, while inspiring our community and potential healthcare workers of the future.
View the 2021 See Us Project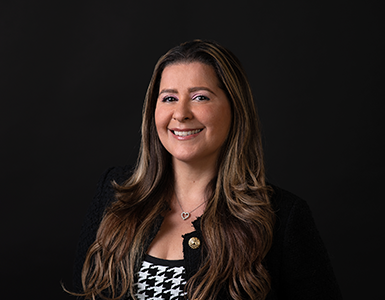 Caroline Cortezia
UCSF Child Life Specialist Supervisor
I am passionate about supporting patients with different abilities, specifically patients in the autism spectrum. My professional goal at UCSF is to raise awareness about the fact that diversity incorporates everything that can make an individual unique.
Dr. Lan Vu
UCSF Pediatric Surgeon
I am inspired and humbled by the resilience and honesty of the kids and families that we serve. Opening myself up to the raw emotions and experiences that come with my job has allowed me to perform my duties as a surgeon with compassion and integrity.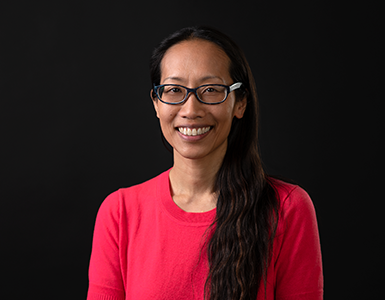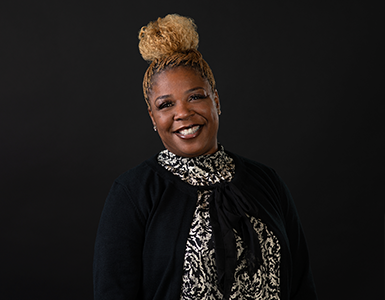 Koshea Redwood
UCSF Practice Coordinator
I am inspired by the strength of the parents and the children that we care for at UCSF. Their smiles and laughter – even in the most challenging times – give me a better perspective on life. I work every day to bring joy to our patients.
Jun Caole
UCSF Chaplain
The incredible diversity of the kids and families who we see at UCSF inspires me. Every day I witness how UCSF strives to offer holistic health and medical care to every child and family that comes through those doors that is rooted in equity, equality, and compassion.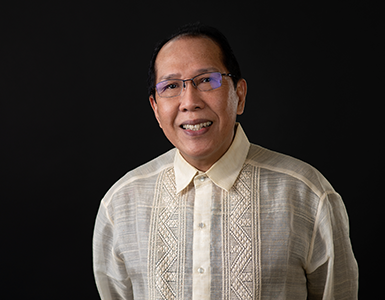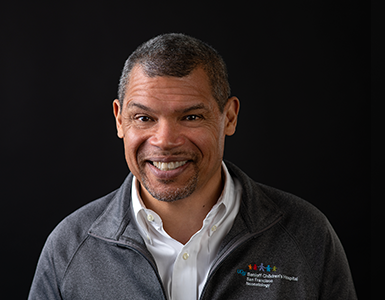 Dr. James McGuire
UCSF Neonatologist
I don't come from a family of doctors. When I was an adolescent, my mother, a black woman, volunteered at a clinic and observed that patients of different races received different quality healthcare. That unequal care saddened me but it also motivated me to become a physician. I continue to advocate for healthcare for all.
Dr. Evelyn Porter
Emergency Medicine Physician
I'm always inspired by the spirit, resilience, and bravery of our patients. I learn so much about life and living from the kids and families that we serve every day.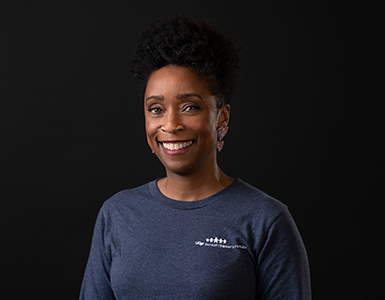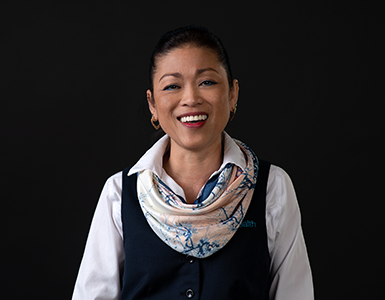 Joy Gatdula-Van Tassel
UCSF Guest Screening Service Supervisor
It's an inspiring and rewarding feeling knowing I can make a difference in the lives of our patients, just by giving a little smile or a warm greeting as they walk through our doors at UCSF. A momentary act of kindness, compassion and a willingness to listen can mean the world to our patients and their families.
Dr. Mauricio "Jimmy" Franco
UCSF Pediatric Resident
I am committed to challenging systems of oppression and redistributing power, knowledge, and resources. I am a proud queer Guatemalan and the son of immigrants. My approach to patient care at UCSF is rooted in the lessons I learned when witnessing my mother's journey with pancreatic cancer. My calling is to move justice and health equity forward for all.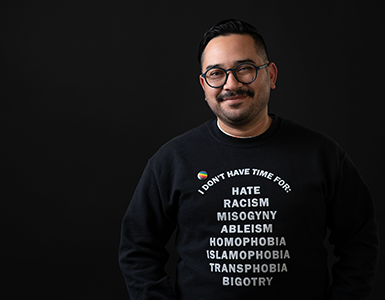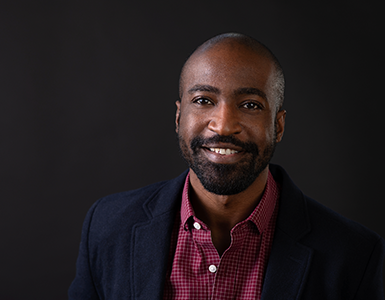 Dr. Taron Davis
UCSF Assistant Clinical Professor Pediatric Physical Medicine and Rehabilitation
As a physiatrist, I have the opportunity to provide care to children as they recover from life-changing medical conditions and injuries. I am inspired by the ability of our patients and their families to persevere, adapt, and thrive through adversity.
Gabriela Diaz
Registered Nurse
My desire to become a nurse stemmed in part from my family's fractured experiences with healthcare. Today, I am charting a path toward understanding the varied forms of language-based inequities in healthcare, identifying creative ways of serving our most vulnerable patient populations, and working collaboratively to change the paradigms that fuel disparities at UCSF.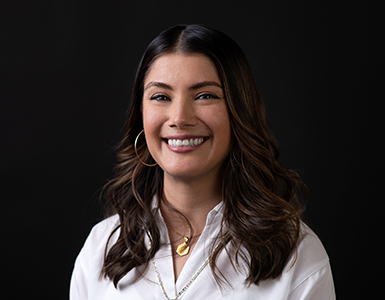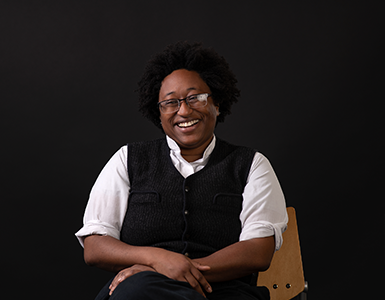 Jess Easter
Staff Chaplain
In my work at UCSF, I strive to make space for joy and celebrate patients' milestones. That's what inspires me. It's a gift to facilitate a baptism, blessing, coming of age ceremony, or any other meaningful ritual to honor the human beings who are healing in those beds and walking these halls.
Reyna Valencia
Custodial Supervisor
I love my work at UCSF. We have a great team of staff in hospitality services working on the front lines to help the hospital run smoothly. I do my part by providing a clean and safe place for patients to focus, heal, and overcome their daily challenges.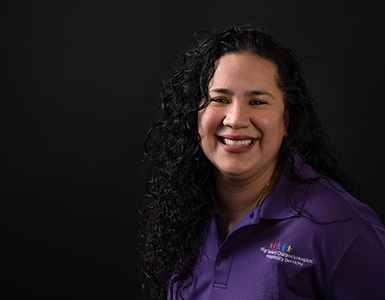 If you have any questions about the See Us Project or the nomination process, please contact Abdur Shemsu at [email protected].