She was perfect. That's how Paige and Jesse Nues felt the day they met their daughter, Katie. 
The pregnancy was typical, the birth was normal, and every newborn milestone came and went on time. But when she was about 4 months old, Katie started to struggle – at first with acid reflux, then with rolling over and sitting up. A few months later, she began to withdraw from social interactions. She cried inconsolably. She barely slept. 
Paige and Jesse took Katie to UCSF Benioff Children's Hospital Oakland. Doctors ruled out one explanation after another but couldn't land on a diagnosis. Katie underwent batteries of tests. The Nueses combed their family tree for genetic disorders. Months passed. Finally, in 2003, when she was 17 months old, Katie was diagnosed with Rett syndrome, a rare genetic mutation affecting the brain development of one in every 10,000 girls born in the US, and even fewer boys. 
The family learned that Katie would gradually lose capabilities that she had only just gained, like holding toys, speaking, and eating independently. More crushing symptoms were on the horizon, including seizures, scoliosis, pneumonias, sleep disturbances, difficulty walking, and physical differences. At the time, no treatment or cure for Rett syndrome had been identified. 
"It wasn't the answer we wanted, but just having an answer was transformative," Paige says. "Then the hard part came, which was learning what it meant to have and love and raise a child with a rare disease." 
The Hard Part 
When Katie was diagnosed, she was one of only two children being treated for Rett syndrome at UCSF Benioff Oakland. Her care involved dozens of appointments, shuttling from one specialty to another, including neurology, cardiology, orthopedics, pulmonology, gastroenterology, and physical therapy. Each specialist helped manage Katie's symptoms, but the underlying disease remained untreated.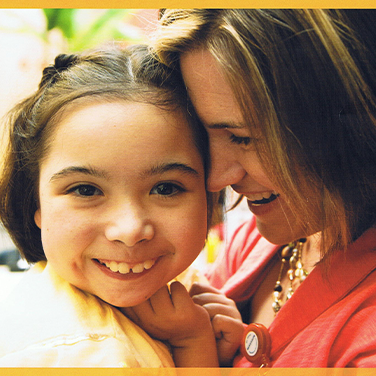 "We were getting great care from all these wonderful people and receiving all this warmth and love from everyone at the hospital, but there just wasn't an anchor of medical care for Rett syndrome," says Paige. "They couldn't really help us get our arms around the syndrome itself." 
Paige and Jesse learned that the nearest clinic dedicated to Rett syndrome was in Houston. After traveling to Texas for a consultation, a light bulb clicked on: The Nueses realized that UCSF Benioff Oakland had all the right people and was committed to Katie's care. It just needed a "medical home" for Rett syndrome that could bring it all together. 
An Idea is Born 
Back in California, the couple posed a question to former hospital president and chief executive officer, Bert Lubin, MD: "We asked, 'What would it take to have a multidisciplinary Rett syndrome clinic here in Oakland? Can we care for children while advancing research?'" Paige recalls. "And the hospital said, 'Yes, we can. But insurance won't reimburse for that kind of service, so it will take a lot of philanthropic funding. If you can bring the resources, we can make it happen.'" 
Paige and Jesse were exhausted. They were coming to terms with their daughter's diagnosis and adapting to the grueling routine of caring for a young child with special needs. But they knew they had to act for their own child and others like her, so they got to work. 
The Nueses sought out initial seed funding from the Rowan Branch of the Children's Hospital Branches, a fundraising organization that has been supporting UCSF Benioff Oakland for over 100 years. Next, they established the Katie Nues Foundation to raise more money. One year to the day after Katie's diagnosis, Katie's Clinic for Rett Syndrome was born. 
Nearly two decades later, Katie's Clinic has served over 250 patients and become an IRSF Rett Syndrome Center of Excellence – a recognition of the team's dedication to providing best-in-class care and research for people with Rett syndrome. The clinic remains fueled by community partners, patient families, and the Katie Nues Foundation.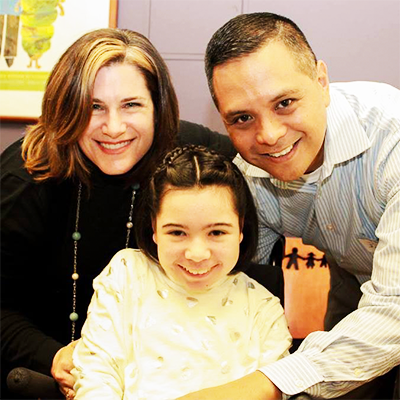 A Medical Home 
Katie's Clinic is unique. It provides a medical home for Rett syndrome patients, alleviating much of the confusion and anxiety that characterizes life with a rare disease. Parents no longer need to take multiple days off work for hospital visits, manage complex care logistics, and piece together disparate treatment plans on their own. 
At Katie's Clinic, multidisciplinary care is consolidated into a single day at the hospital. Families relax together in a private room while specialists visit, one by one. A social worker is available to discuss any nonmedical needs. Inspired by the Nues family's experience, lunch is provided so that children have time to rest between appointments and parents can meet and bond. The outcome of every visit is a holistic treatment plan reflecting the input and collaboration of the entire care team. 
Over the past 15 years, Katie's Clinic has also contributed essential patient data to the understanding of Rett syndrome, served as a clinical trial enrollment site, and co-authored primary care guidelines. Thanks in part to these contributions, earlier this year, the US Food and Drug Administration approved the first Rett syndrome treatment, which targets the underlying biology that gives rise to the disorder. 
Now 21, Katie will never recover fully, but thanks to the new drug, she is improving. When Paige and Jesse reflect on the progress that has been made over the past two decades – for their own child and so many others – their faces reflect a combination of joy, awe, and determination. 
"We are just so grateful," says Jesse. "When we first started, no one knew about Rett syndrome. We were so lost. But we found so many special people [at UCSF] who took the time to learn about Katie and learn about this disease. Now, when a patient is newly diagnosed, they don't have to feel the way we did. There's not only a home and a meal for them, there's also a treatment. That's how far we've come."