UCSF Benioff Children's Hospitals are committed to cultivating the next generation of physician leaders – and making sure those leaders reflect the diversity of our community. 
That's why we partnered with donors to create the Summer Student Research Program, which supports talented high school and college students from underrepresented backgrounds to launch their dream careers in health care. 
In July, we caught up with Charles-Anthony Woodfork, a summer intern studying under Dayna Long, MD, at our Primary Care Clinic in Oakland, which provides care to underserved populations. For Charles, the opportunity to learn about community medicine under the mentorship of Dr. Long has been life-changing.  
Charles, tell us about yourself. Where are you from, what are you studying? 
I'm 18, and originally from San Francisco. I've lived all around the Bay – in Hayward, Daly City, Richmond. But all my family is originally from the South. I'm headed into my second year at North Carolina A&T State University, studying nutritional science on the pre-med track.  
What brought you to the Summer Student Research Program? 
I heard about it through a friend. I want to get my MD MPH and become a community medicine physician, working both in a clinical setting and conducting research. So this seemed like the perfect opportunity to see everything I want to do in one place. I'm in the clinic environment and getting research experience, and all in the community I grew up in.
What does your research focus on?
I'm really interested in family resilience strategies in the context of adverse childhood experiences –so how families cope when a child has experienced trauma.
There's been a lot of research on the fact that exposure to adversity can lead to poor health outcomes. But there hasn't been enough done on why kids have these experiences and how families handle it. I'm hoping that my findings will help us mitigate the longer-term impacts of childhood trauma. 
What got you interested in thinking about childhood trauma? 
I think sometimes the health care system can view health too narrowly – as the absence of disease rather than total well-being. Often we neglect things that might also impact health, or that aren't considered health issues, like trauma. I want to look at health in multiple ways, to be able to provide more complete and relevant care.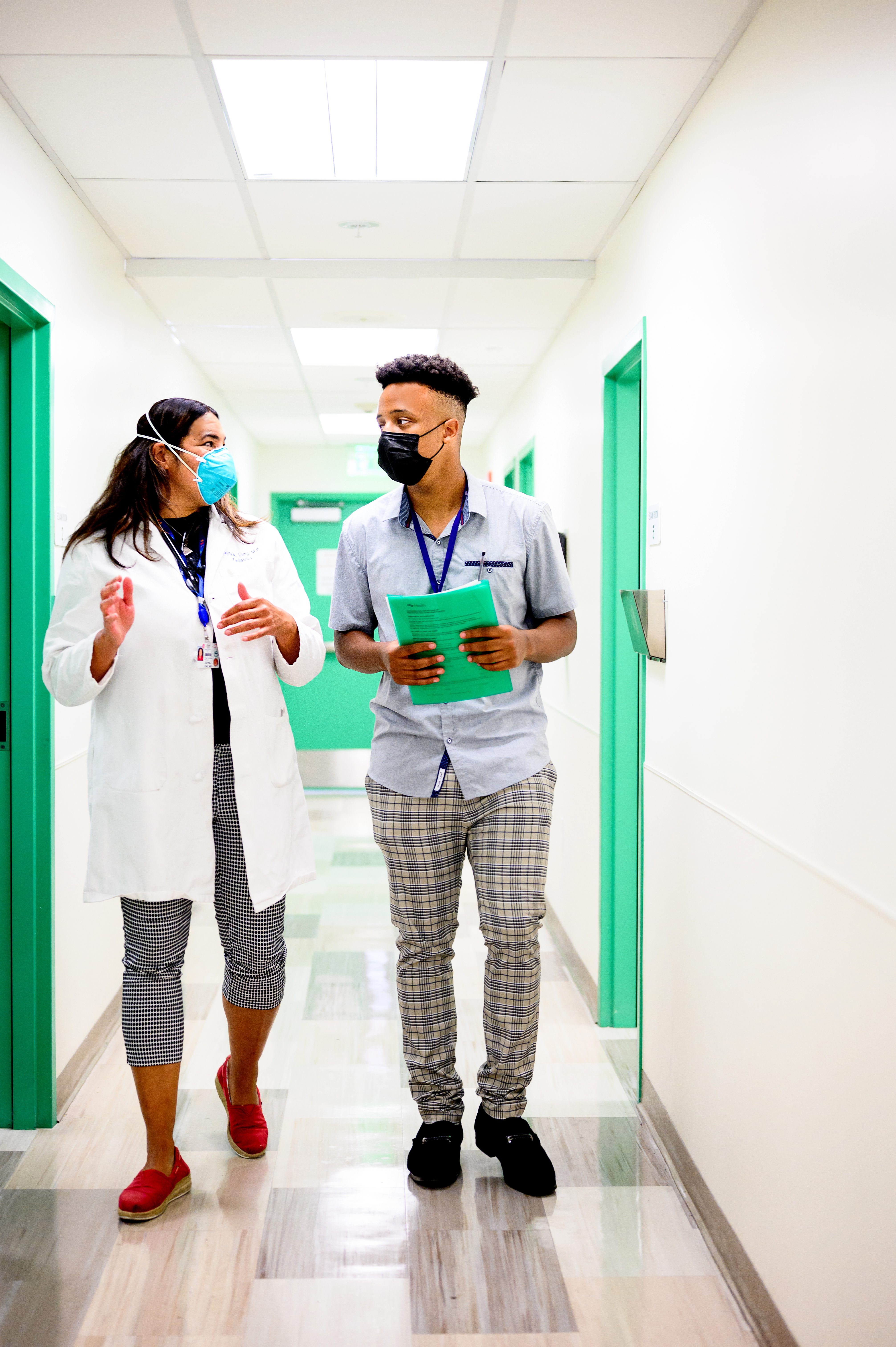 Has the summer internship program been a good way to explore these issues? 
Yes! Being able to get through the data and present my research – it's an incredible opportunity. The best part is knowing that my research is original, so I'm actually contributing to the growing field of trauma-informed care. So just being able to say, 'hey, I did that', is awesome.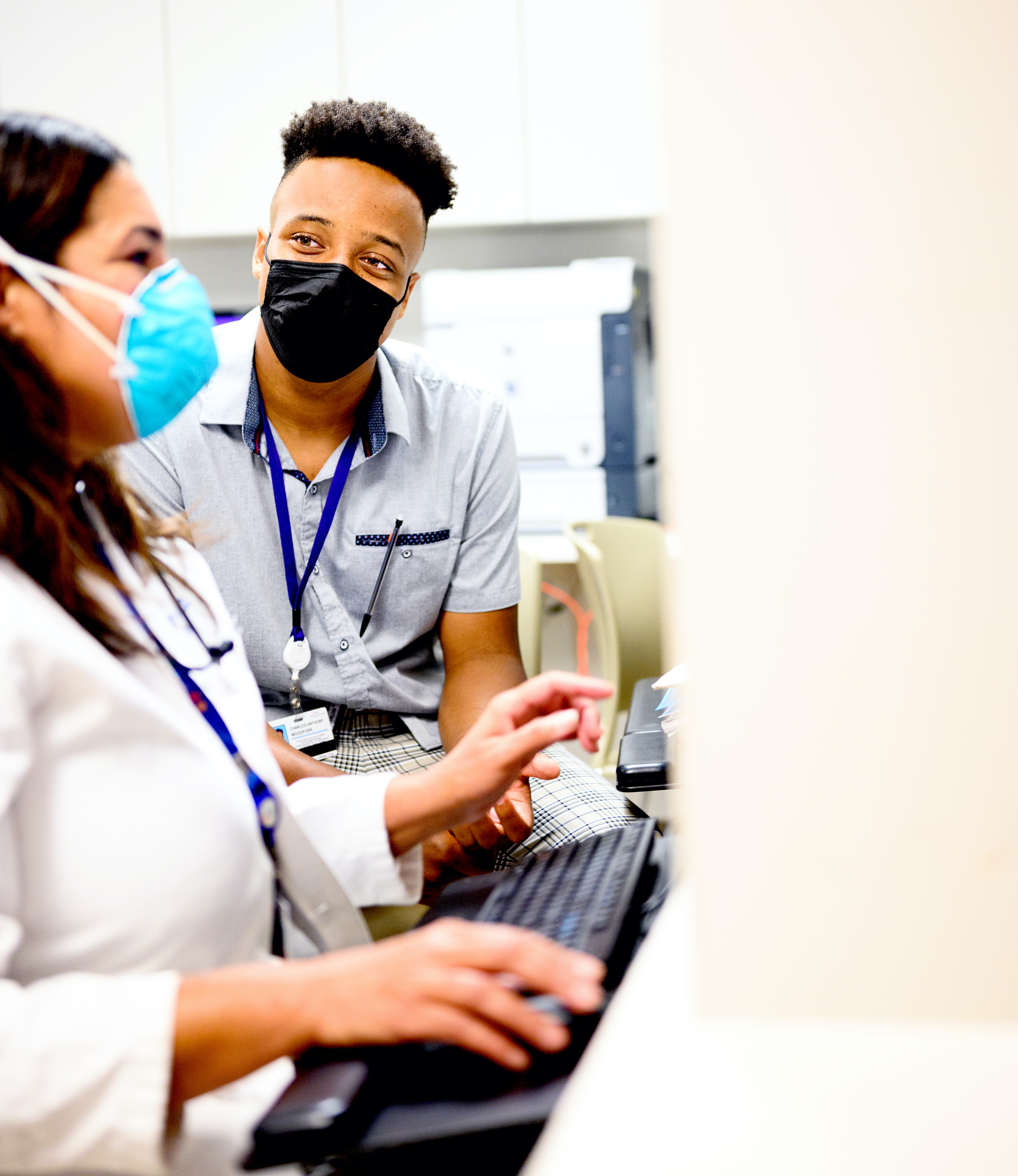 What's it like working at the clinic? 
I love it. Everybody is just so nice. I ask a lot of questions about everything because a lot of these people are where I want to be in life.
Especially my mentor, Dr. Long. I don't know who does the mentor/mentee matches, but mine was perfect. I love the work that she's doing in community health and engagement. It has real-world impact. It's amazing to finally cross over from studying this work to doing it and actually being able to help people. That's why I'm pursuing this career in the first place.
If you can boil the experience down into one word, what would that be? 
Curiosity. I've never been in a clinical setting before and being exposed to it is opening me up to a new world of possibilities. I've been able to learn and grow so much. And I just want to know more. I feel this drive to get to the root of things. And the more I learn, especially around adverse childhood experiences, the more I want to understand what drives those experiences, so we do a better job of helping people. This opportunity has been priceless.