Notes & Words: A Night to Remember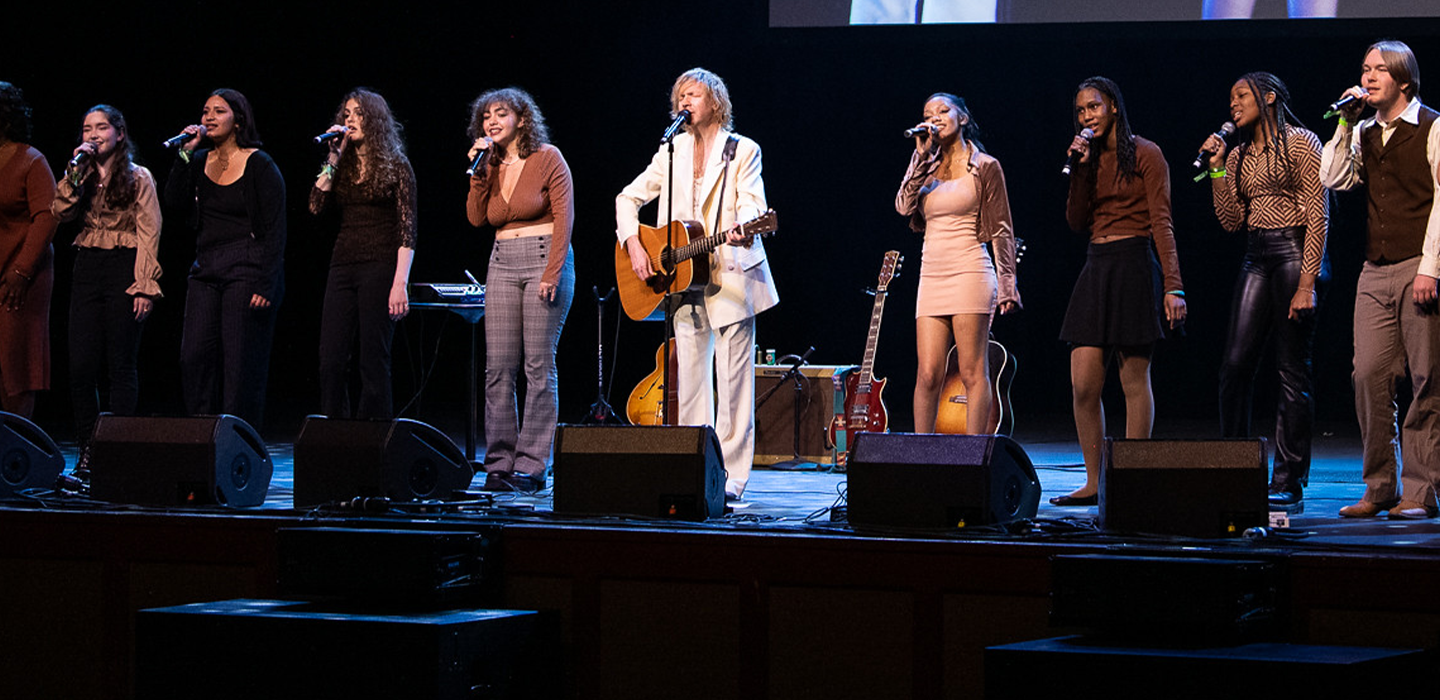 There really is nothing like attending a fabulous live event after two years of avoiding the crowds.

That was the consensus at the Fox Theater in Oakland on Saturday, April 23, when storytellers and musicians eagerly took the stage for our annual Notes & Words hospital benefit event.

Though the audience was smaller than in years past due to COVID-19 precautions, the event raised nearly $1 million for hospital patients, their families, and the ground-breaking research that drives treatment and care at UCSF.

"I honestly can't remember the last time I had such a great excuse to enjoy an evening out on the town," said Matt Cook, President, UCSF Benioff Children's Hospitals. "I am so thankful to the performers and so grateful to our supporters for showing up for our patients in such a meaningful way."

The night kicked off with a performance by two-time national champion a cappella ensemble Vocal Rush of the Oakland School for the Arts. The Rainbow Girls delighted the crowd with their soul-stirring harmonies and charming banter.

Celebrated authors Peggy Orenstein and Viet Thanh Nguyen read powerful excerpts from their critically acclaimed work. Ms. Orenstein shared a vivid reflection on the heart-wrenching process of letting a child forge their own path to adulthood. Mr. Nguyen followed with a timely account of his experience as a refugee, and his use of humor to explore trauma in his writing. Both captivated the crowd.

In one of the evening's most gripping moments, Berkeley High School senior Nadia Elbgal performed her arresting, visceral poem, "Spark", about grappling with the challenges and complexities of growing up as an artist of color in the Bay Area.

Closing out the night was 2022 Rock & Roll Hall of Fame nominee and eight-time Grammy-winner Beck, who performed a deeply personal and reflective acoustic set. He ended with a selection of classic songs and a touching rendition of the Beach Boys' 'God Only Knows', performed with Vocal Rush, in a heartfelt expression of gratitude to the crowd.

Between songs, Beck shared his own personal connection to the cause, as a father who knows how valuable world-class health care is to children and families. For more information, visit notesandwords.com.