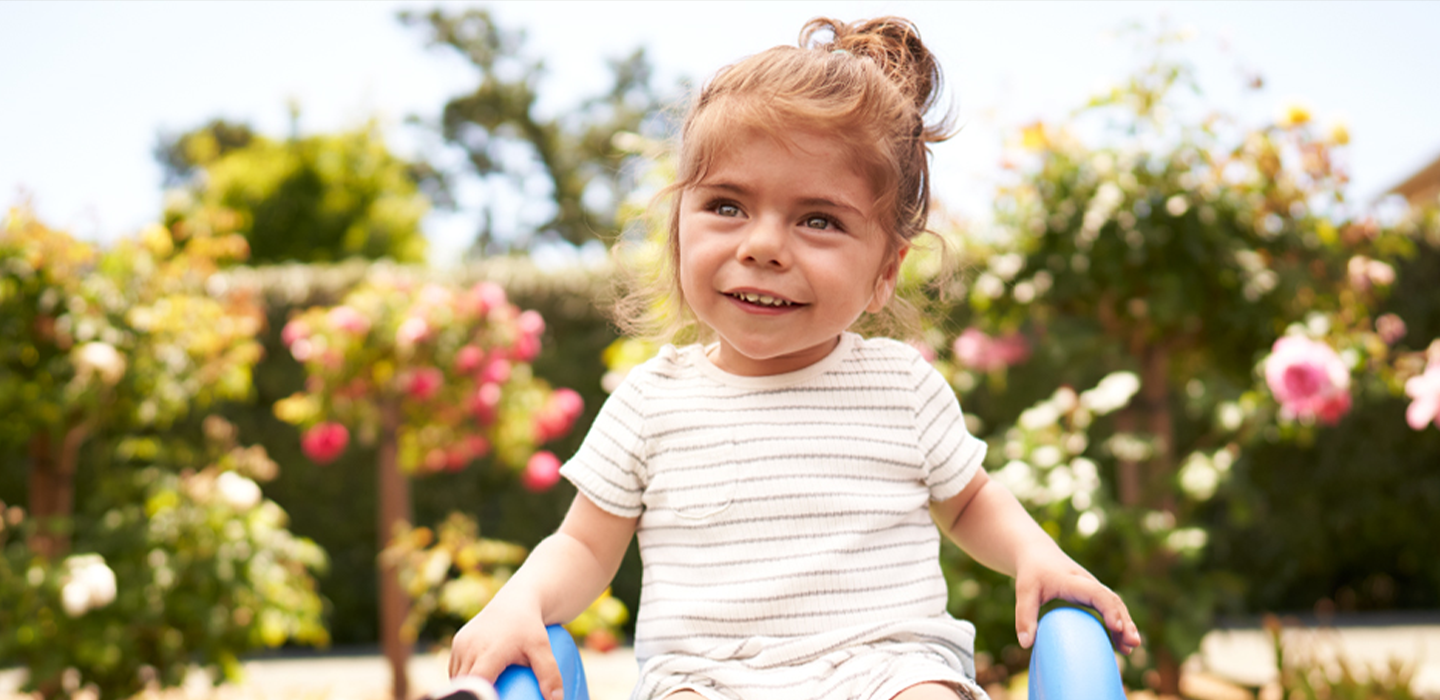 Millie Tovar was 5 months pregnant, and she and husband Billy were excited. Today was their 20-week ultrasound: the "anatomy scan," where the baby's body would be examined from head to toe.
As the scan got underway, something seemed off. One doctor was called in, then another. Millie – a marketing specialist for UCSF Health – recognized their names and faces. "I thought, 'oh no, something's wrong'," she says. "Eventually they told us they were having trouble finding part of his heart."
Days later, the baby was diagnosed with hypoplastic left heart syndrome, a condition where the left side of the heart – the part that pumps oxygenated blood to the rest of the body – is underdeveloped. At 32 weeks, genetic testing led to another diagnosis: KBG syndrome, a rare genetic disorder that can lead to physical differences, including heart defects.
These conditions would have profound implications for the baby and his parents. Millie would be induced at 39 weeks and the newborn would immediately be taken to intensive care. He would face two open heart surgeries in his first six months of life. And Millie and Billy would navigate a complex medical journey for their infant son with providers from across the UCSF Benioff Children's Hospital system.
"It was wild," she says. "Even before he was born, we had this huge team of doctors, many of whom I knew. I remember one appointment, with our cardiologist, Dr. Nicole Cresalia and like 10 other clinicians from cardiology, neurology and intensive care. It was like a meeting of the minds. They walked us through every step of the way."
A Team Effort
Julian Kerr was born in November 2019. Seven days later, he underwent his first surgery, the Norwood procedure, performed by V. Mohan Reddy, MD, which converts the heart's right ventricle into the primary engine for pumping blood throughout the body. The family spent the next six weeks getting to know each other in the cardiac intensive care unit. Little Julian recovered from the surgery, adjusted to his feeding tube, and began to flourish.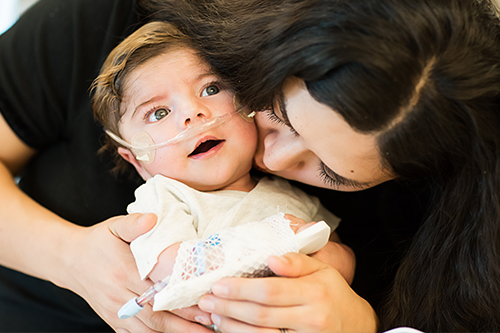 Two days before the new year, the family was discharged. Millie and Billy were equipped to monitor Julian's vital signs from home under the guidance of Sarah Tabbutt, MD, through the single ventricle home monitoring program, an innovative, donor-funded initiative that allows parents to care for their children at home in between corrective heart surgeries.
It was the home monitoring system that helped Millie and Billy identify a drop in Julian's oxygen levels two weeks later. They alerted Dr. Tabbutt, who performed a virtual checkup and recommended Julian return to Benioff Children's Hospital, where he would remain for the next month.
In February 2020, at just three months old, Julian underwent his second surgery, the Glenn procedure, which diverts blood from the heart directly to the lungs. The surgery was a success. Millie and Billy were reeling, but relieved.
"None of this is what we thought parenting was going to be like," says Millie. "But we had this incredible team with us every step of the way, and we've found ourselves in a good place."
A New Perspective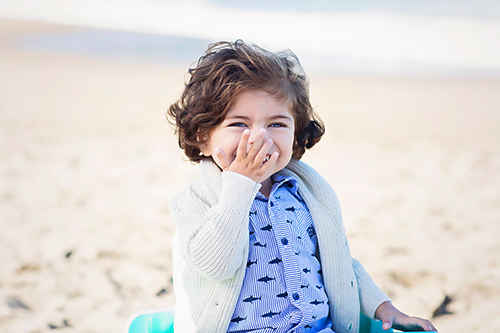 Julian is now two and a half. He has regular appointments at UCSF to monitor his condition, but it will be a few years before he needs another surgery. For now, he's focused on other, more pressing matters: moving constantly, trying new foods, and growing, day by day. "A proper toddler," Millie says.
In the past year, his development – despite the delays caused by his conditions – has taken off. A year ago, he could barely sit up. Today, he is crawling up stairs, pulling himself up to standing, and walking with support. He also loves music and sharks. "And he's really really happy," Billy says. "He waves at everyone he sees."
For Millie, the experience has shed new light on her work at UCSF. "If you had asked me what was important to our patients before this, I would have told you something completely different," she says. "Now, I've sat in the waiting room. I've slept on our couches. I've eaten our food. I know what it's like. I know what our families need."
Millie recalls that during Julian's hospitalization, joy came in unexpected moments. Like when a music therapist played for Julian, and he was so soothed that for a few blissful moments, his discomfort just seemed to melt away. Or when a nurse helped Millie and Billy bathe Julian for the first time, and they enjoyed a precious new experience together, as a family.
Millie is also keenly aware of how critical research is to her child's longevity, and the lives of so many other children like him. The surgeries Julian has undergone, and the home monitoring system that may have saved his life, were developed through research, funded by philanthropy. And his prospects for the future depend on discoveries and innovations that have yet to be uncovered.
"So many kids with Julian's condition end up needing a transplant, which may only extend his life by a decade," Millie says. "That's just not a solution. I want Julian to have a full life, to have kids, to grow old. He's doing great now. But this is just the beginning."