Siya Gupta says the fifth day after her 10th birthday was the scariest day of her life. That's when she was diagnosed with acute lymphoblastic leukemia (ALL), the most common childhood cancer.  
As with every ALL patient, nearly all of the cells in Siya's bone marrow were cancerous when she was diagnosed. But unlike with most ALL patients, 80% of Siya's bone marrow cells were still cancerous after treatment. Chemotherapy usually reduces the share of cancer cells in the bone marrow of ALL patients to under 1%.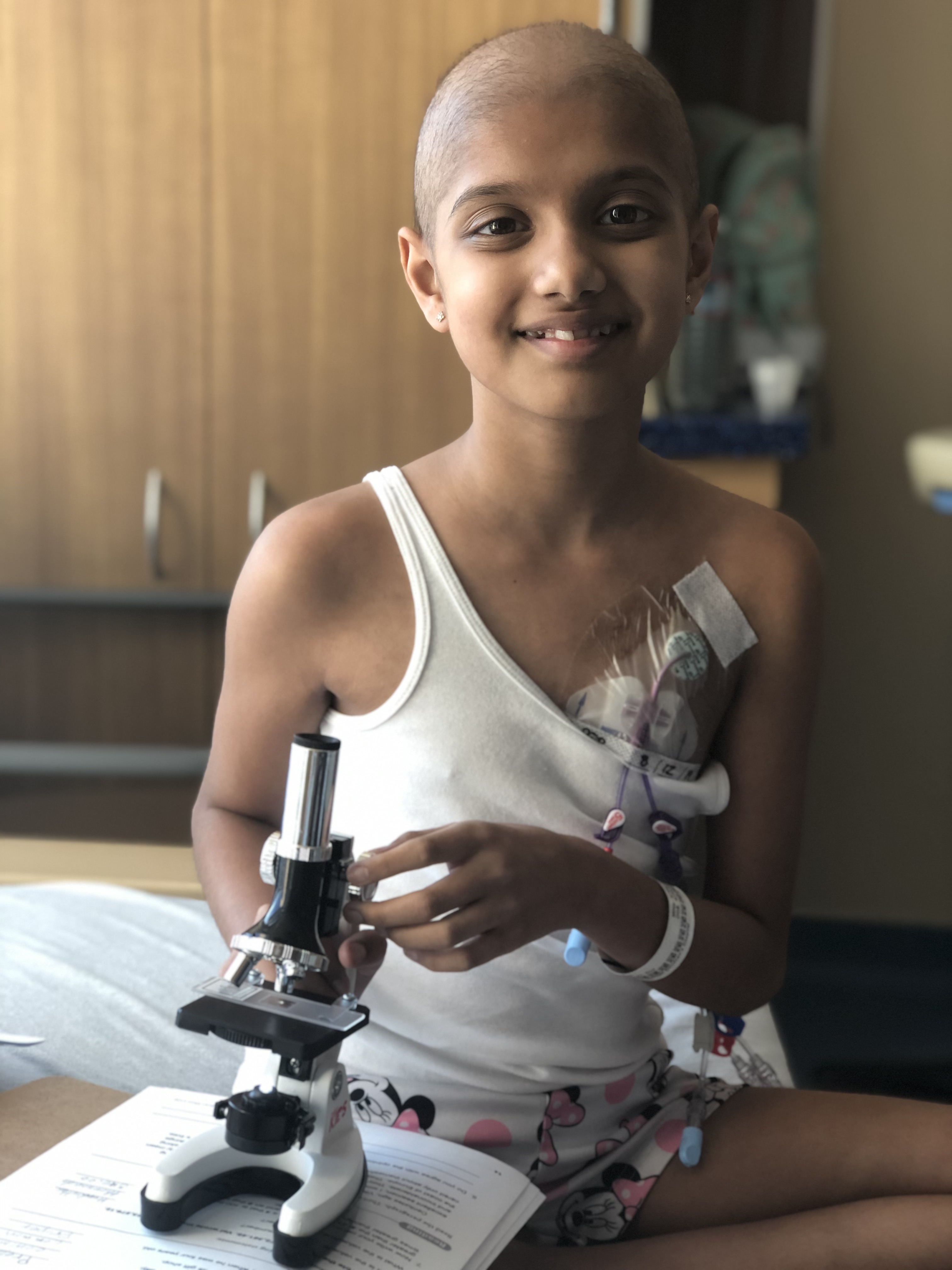 "I've been doing this job for 12 years, and that was the smallest reduction in leukemia cells I have ever seen after a month of chemotherapy," says Elliot Stieglitz, MD, a pediatric hematologist and oncologist at UCSF Benioff Children's Hospitals. "Historically, less than 10% of patients like Siya who don't respond to conventional treatments survive." 
Dr. Stieglitz knew he needed to shift gears. He told the family about another option: chimeric antigen receptor (CAR) T-cell therapy, a revolutionary form of cellular immunotherapy. Unlike chemotherapy, which attacks tissue throughout the body, CAR T-cell therapy genetically alters a patient's own cells to recognize, target, and destroy only the cancerous cells.  
Early evidence indicates that this approach not only minimizes the debilitating side effects that often come with chemotherapy but also has the potential to keep more patients in remission for longer.
Siya remembers the anticipation leading up to the day of the procedure. She was scared. She knew that CAR T-cell therapy could put her in remission but that a new therapy carried the risk of the unknown. But she trusted Dr. Stieglitz. He had always encouraged her to ask questions and express her concerns. She knew he believed that the potential benefits outweighed the risks.
Infusion day came. Doctors talked the family through the procedure one last time. When the infusion began, the room fell silent. Siya recalls, "I remember thinking, 'It'll be fine. You're going to be OK.' But even though I was assuring myself, I was secretly praying. And I knew everyone else in the room was praying for me too."
Siya experienced minimal side effects – just a low-grade fever, which meant that her immune system was responding to the treatment. One month later,  Dr. Stieglitz and his team repeated the bone marrow analysis. Siya was leukemia- free. She was in remission.  
With Siya in remission, Dr. Stieglitz and his team were able to perform a successful bone marrow transplant. Three years later, she is still leukemia free.
Now 13, Siya has spoken widely about her experience with CAR T-cell therapy, including encouraging donors to partner with UCSF to fund research on treatments like the one that saved her life. "I hope my story inspires people," she says. "I am very, very proud to call myself a cancer survivor."