Nicholas: Advancing Medicine, Finding Hope
Diagnosed with cancer at age 2, a clinical trial offered Nicholas hope for a cure.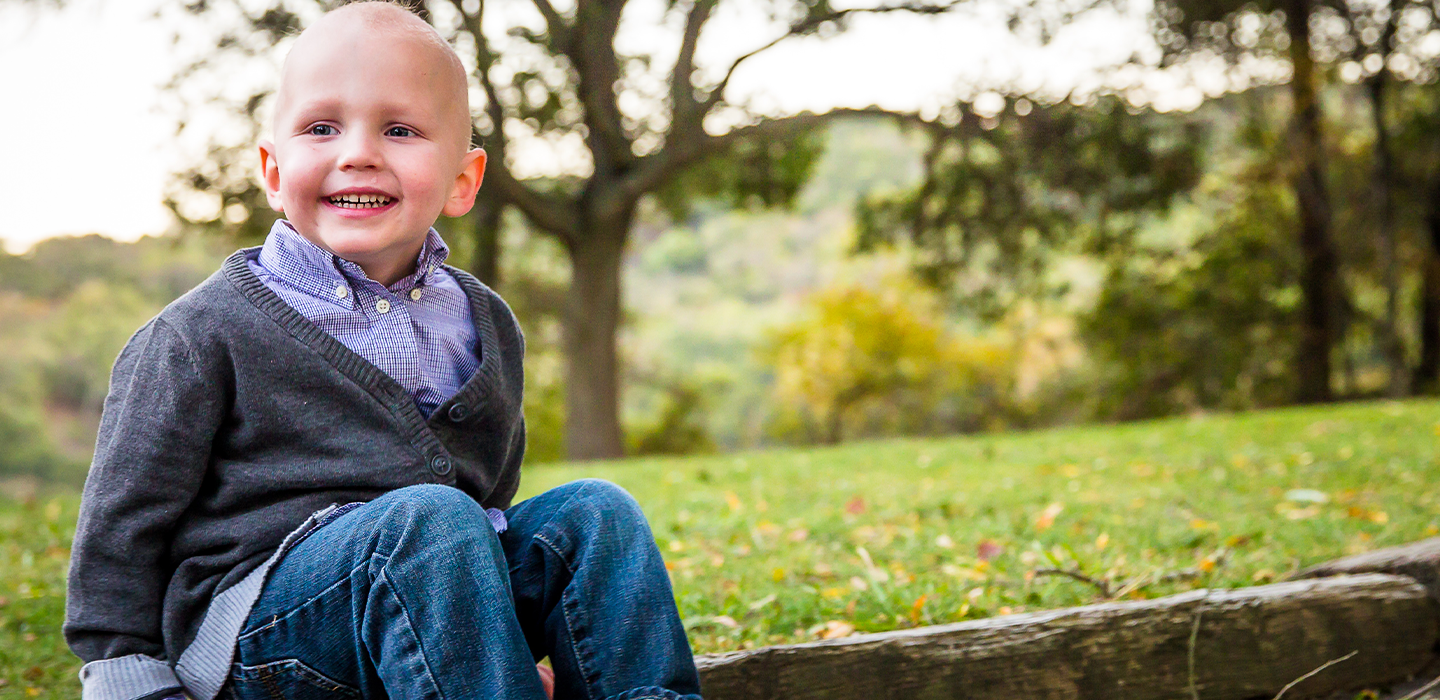 At age 2, Nicholas was a typical toddler, a whirlwind of energy who idolized his big sister. Suddenly, he started to get sleepy at strange times. Then bruises began to appear. Concerned, his mother Joanne took him to see his pediatrician. The doctor's response was urgent: Nicholas needed to go to UCSF Benioff Children's Hospital Oakland immediately. 
At the hospital, ranked best in Northern California for pediatric cancer treatment, Nicholas was diagnosed with acute lymphoblastic leukemia, the most common type of childhood cancer. He was hospitalized immediately and started treatment two days later. 
Shocked and terrified, Joanne and her husband faced a big decision. Nicholas, whose diagnosis was high risk, qualified for a clinical trial. As part of a nationwide network sharing knowledge and data, the hospital has offered access to leading-edge therapies to children in need, regardless of a family's ability to pay, for more than 30 years. These clinical trials move medicine forward by determining whether new therapies are safe and effective. But they also come with unknowns.
"You have to weigh what's best for your kiddo while reflecting on wanting to be part of something that can be for the betterment of all cancer patients," Joanne says.
I'm thankful for people who support cancer research. Our son is alive because of it.
Nicholas' parents decided to enroll him in the trial – and feel lucky they did. Every step of the way, throughout his 3-year treatment plan, his medical team patiently explained each therapy, milestone, risk, and potential reward. 
"You go into the process trusting that doctors across the country and the world are moving forward to find the best treatment, so it's very comforting," Joanne says. "We felt like we were part of the best possible plan for our child."
The family experienced ups and downs – allergic reactions, emergency room visits, complications, and more – but the care and tenderness the family received from Nicholas' medical team was a constant. From preparing Nicholas' favorite toys before procedures to explaining his diagnosis to his sister in kid-friendly language, the team embraced each family member as an individual. 
"We know what it means to feel supported, to be seen and understood with so much compassion and patience," Joanne says. "The entire team was so helpful, resourceful, and generous, and they made sure that my children could still be kids. The hospital is truly a special place." 
Today, Nicholas is a thriving 9-year-old who excels at multiple sports – football, baseball, golf, tennis, and swimming – and feels proud to call himself a cancer survivor. And while Joanne is optimistic about Nicholas' future, she knows there is more work to be done for kids like him.
"We've made so much progress in curing cancer, and I'm grateful for that, but it's not 100%," Joanne says. "And when it's your child, there is no other acceptable option than knowing he or she will be cured. I'm thankful for people who support cancer research. Our son is alive because of it."